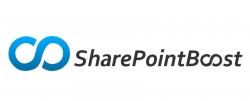 Beijing, China, December 29, 2009 --(
PR.com
)-- SharePointBoost, a leading developer of Microsoft SharePoint enhancements, had released new features for its product, the SharePoint AD Self Service. Besides its core strength of the empowerment of customer self service (CSS) on AD properties modification, the newly upgraded AD Self Service web part has diligently addressed the security issue that had SharePoint administrators heavily concerned. Now, it is being equipped with the capability of allowing IT administrators and domain admin members to fully control users' changing behaviors by enabling completely customizable configuration on the settings of the AD Self Service web part.
In the SharePoint Central Administration, IT Administrators are able to exclude certain users from viewing AD Self Service web part, which has largely decreased the possibility of confidential information leaking. In addition, the availability of AD properties in the web part is also able to be configured by administrators, which allows for effective restriction on Domain Adminis' capacity in web part settings in a proper manner. Equally critical, IT administrators are provided with the options of receiving email notifications or enabling log files to track any AD property change or change attempt, which has streamlined the business process of protection-driven organizations.
Moreover, for members of Domain Admins, they are empowered to manage every single tab and property in the AD Self Service web part in editing mode. They are enabled to delete an existing tab or property, change the display name or add a new one in the web part according to specific requirements. Besides, Domain Admins are also allowed to configure an AD property as editable, read-only, or invisible to users. Furthermore, the appearance of AD properties is customizable as well. There are three types of appearance to choose from, that is "Text Box", "Dropdown List" and "Lookup". For the last two types, the values available in the dropdown list and the exact column to lookup will both be determined by Domain Admins for security concern. The last but not the least, the SharePoint AD Self Service web part supports Drag and Drop of items in the web part settings. Therefore, changes made to layout and setup of the tabs and properties can be easily achieved.
SharePointBoost's AD Self Service is compatible with both MOSS 2007 and WSS 3.0, has cross-browser support and is available in several languages. For more information, please visit http://www.sharepointboost.com/ad-self-service.html.
About SharePointBoost
SharePointBoost is a leading software provider dedicated to development and distribution of SharePoint Web Parts, add-ons and feature enhancements. Thousands of companies from more than 50 countries/regions have already benefited from SharePointBoost products and services, enabling business executives and SharePoint professionals alike to use SharePoint to its fullest potential. For more information, visit http://www.sharepointboost.com/.
###