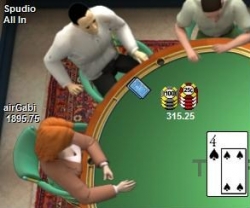 New York, NY, January 08, 2010 --(
PR.com
)-- The World Team Poker Cup that is arranged by
The Free Poker Room
will go on for six months starting January 10th and will end in June 2010.
Among the teams that will play for the title are teams from USA, Canada, Macedonia, Australia, England, as well as several other teams.
Tiandra, a moderator of The Free Poker Room and one of the organisers behind the world cup, says "For several years we have organized a very successful team poker league and it was natural for us to take this step. It is amazing to see how people are bonding together in The Free Poker Room League which is a normal team league that have been organized for a few years. With the new TFPR Team World Cup people from all over the world will come together just to play a game of poker and to chat. Personally I find that fantastic. It is a little bit unreal, but it is really happening."
For more information or to interact with the league participants check out "The League" part of the forum on www.thefreepokerroom.com.
###