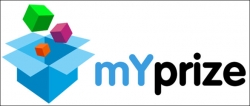 San Francisco, CA, January 11, 2010 --(
PR.com
)-- Brightidea, the leader in on-demand innovation management, today announced that new customer YTL Communications, a communications provider deploying Malaysia's first nationwide 4G mobile Internet network, launched their $1 million dollar 'mYprize' Global Developer Challenge, an open innovation initiative for developers to create original applications and devices for use on their 4G network. Powered by Brightidea's WebStorm technology, 'mYprize' gives developers all around the world the opportunity to share their voice and be rewarded for innovative ideas.
"We want to give developers the chance to share their innovative ideas on our nationwide wireless broadband network and raise awareness about the scope of the 4G network's capabilities," said Wing K Lee, Chief Executive Officer of YTL Communications . "By using Brightidea's software, it became a relatively quick and seamless process to actualize this contest and create a platform where compelling new ideas on our products and services can be shared and evaluated."
"YTL's country-wide 4G network represents a true 'leapfrog' of present day technology, offering developers the opportunity to work on the infrastructure of future, today," said Matt Greeley, CEO of Brightidea "The million dollar purse represents the largest award ever offered for an open innovation contest of this kind."
'mYprize' Details
Developers can submit their entries from Jan 8, 2010 until May 1, 2010. Ideas will be judged based on criteria such as the originality of the concept and its commercial potential. Finalists will be invited to demonstrate their products in person to a panel of expert and community judges. Winners will be announced in September 2010 and cash prizes will be awarded in multiple categories:
1. Top Applications: 1st: USD$200,000; 2nd: USD$120,000; 3rd: USD$80,000
2. Top 4G Devices: 1st: USD$200,000; 2nd: USD$120,000; 3rd: USD$80,000
3. Malaysian Only Prize: USD$120,000
4. Top Device Idea: USD$40,000
5. Top Application Idea: USD$40,000
Interested developers can go to the 'mYprize' portal at www.myprize.my, to learn more details, register and submit their entries online.
About Brightidea.com
Brightidea.com is the global leader in on-demand innovation management software. Over 300 businesses around the world use its Software-as-a-Service solutions to transform their employee, partner and customer ideas into a reality. Brightidea offers a complete and integrated set of Web 2.0 and social networking applications designed to turn corporate innovation into a manageable, repeatable process. The company's software, particularly its current WebStorm 6.0 technology, has been successfully deployed at: Adobe, Hewlett-Packard, Bosch, Cisco, Harley-Davidson, Experian, Thomson Corp, British Telecom, Bristol-Myers Squibb, Pitney-Bowes, Honeywell, among others. Founded in 1999, Brightidea.com is closely held and headquartered in San Francisco, CA. For more information, please visit www.brightidea.com.
About YTL Communications
YTL Communications is the communications arm of YTL Corporation Berhad, a Malaysian based conglomerate. A subsidiary and the communications utility of YTL Power International Berhad (YTL Power International), the Company has an approval from the Malaysian Communications and Multimedia Commission (MCMC) to operate a 2.3 GHz wireless broadband network in Malaysia and intends to use this privilege to provide affordable, world-class services that improve the lives of people across Malaysia. Financial backing from YTL Power International and technological know-how from strategic, best-in-breed partners including: Cisco, Clearwire, GCT and Samsung, will position YTL Communications as a leading player in the telecommunications industry and will lay the foundation for the roll out of a nationwide wireless broadband network in 2010. As a responsible corporate citizen, YTL Communications is committed to bridging the digital divide between the urban and rural communities, improving the quality of life, and supporting efforts to promote technological innovation. For more information, visit: www.ytlcomms.my.
###