Flexfit Headwear Donates $30,000 to Haiti Earthquake Relief Efforts Through Caritas.org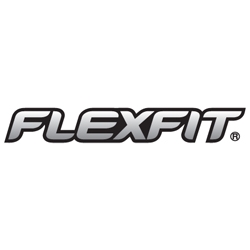 Hicksville, NY, February 01, 2010 --(
PR.com
)-- Flexfit, one of the most recognized names in
headwear
, has made a corporate donation of $30,000 to assist in providing emergency relief to areas in and around Port-au-Prince, Haiti including the town of Leogane. Leogane was one of the areas hit hardest by the 7.0 earthquake which struck Haiti on January 12, 2010. Flexfit's charitable donation was made through the Caritas organization.
According to a Flexfit representative, "We are impressed with how swiftly Caritas has responded in the wake of this tragic earthquake in Haiti. They were one of the first organizations on the ground providing basic food, shelter and emergency medical care to victims of the earthquake, and we are happy to assist their efforts."
Caritas is a non-profit organization that working to abolish poverty, discrimination and social injustice around the world. Their volunteers have been transporting aid including: tents, plastic sheeting, blankets, water purification tablets and water containers 30 kilometers outside of Port-Au-Prince, Haiti accompanied by United Nations peacekeepers. So far they have distributed these life saving items to five thousand people in and around Port-Au-Prince.
In addition, Caritas has erected a medical tent to provide immediate emergency medical care to the Haitian community of Leogane. According to Caritas' healthcare advisor Dr. Joost Butenop who is currently stationed in Port-Au-Prince, "Our medical kits are specially designed for disasters and will allow us to treat wounds, prescribe medicines and treat infectious diseases that are common after disasters."
Caritas' medical clinic located in Leogane, just outside Port-au-Prince, Haiti is expected to treat up to 80 patients per day. Additional emergency relief supplies including tents, sheeting, more medical tents and medicine were flown in to Haiti by Caritas on January 21, 2010. Twenty truckloads of food and hygiene items, along with 80 containers of food related items arrived in Haiti earlier that same week.
About Flexfit
Through hard work, superior talent, and unmatched standards Flexfit developed into a leader in headwear. Today, Flexfit exports hats to sixty countries worldwide. The patented Flexfit brand is recognized around the globe for top quality. Every year Flexfit introduces groundbreaking styles and innovations that set new standards for the competition to try and follow. To learn more about Flexfit brand headwear visit
www.flexfit.com
.
About Caritas
Caritas is committed to the eradication of poverty and social inequality through providing assistance to the most vulnerable human beings around the globe on behalf of the worldwide Catholic community. Caritas works to provide aid and support to the elderly, those suffering with HIV/AIDS, and people whose basic human rights have been violated through intolerance and discrimination. The non-profit organization also mobilizes to provide emergency relief, including their current mission in Leogane, Haiti, a city just outside of Port-Au-Prince that was destroyed by the recent earthquake. Visit
www.caritas.org
to learn more.
Flexfit Media Contacts:
Allison Kugel
Publicist
Allison Dawn Public Relations
p: 516-942-0264
e: allisondawnpr@aol.com
www.allisondawnpr.com
Andy Song
Marketing Manager
Flexfit/Sonette
p: 714-447-8052
e: andy@flexfit.com
www.flexfit.com
###
Contact
Allison Dawn Public Relations
Allison Kugel
516-942-0264
www.flexfit.com
www.allisondawnpr.com

Contact