StyleMouse Jumps Into Fashion Videos
StyleMouse's use of new technology enables consumers to make online purchases and retrieve product information with the click of a mouse while watching fashion videos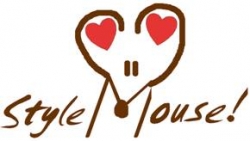 Franklin Lakes, NJ, March 02, 2010 --(
PR.com
)-- Through the immediacy of the "Information Age," including the immediacy of email/the computer era, DVR capability, online shopping, and beyond, today's consumers have certainly adapted shorter attention spans. This fast-paced lifestyle coupled with shorter attention spans has made traditional advertising less effective than in years past. Today's consumers are bombarded with countless messages and advertisements via traditional methods such as television and magazines, but online advertising has created just another venue for more messages to reach the already busy consumer/computer user.
Online fashion industry guide Apparel Search believes the time is right for traditional advertising to receive an upgrade. The company announces the upcoming launch of www.ApparelSearch.com/StyleMouse, a truly innovative form of video advertising, which incorporates an online retail strategy that engages and excites viewers. It enables video viewers to conduct product searches and make purchases directly via the fashion video with the click of a mouse.
The allure of
StyleMouse
is that it provides interactive clickable video, which enables viewers to watch a StyleMouse fashion episode and actually click on various locations within the video to learn more about the products featured. If, for example, the model in the video is wearing a stylish Armani t-shirt, the viewer can simply click on the shirt to immediately get an opportunity/direct link to either purchase the product or be guided to a location where they can learn more about the product or company.
"StyleMouse" is an original and fully interactive fashion/lifestyle series. During each episode, the glamorous hosts Ty and Ash, discover the very best in affordable fashion and style. But more than just showing the viewer a shop window, StyleMouse, offers the viewer an opportunity to make a purchase directly through the video. A spokesperson for StyleMouse says, "It is as though we have turned our video into a retail store through which the viewer can push a shopping cart and actually purchase your product."
For more information, visit: www.ApparelSearch.com/StyleMouse
Bus Stop 31Productions and Apparel Search are partner on the StyleMouse video project.
About Apparel Search:
Apparel Search is one of the largest and fastest growing online guides to the apparel and textile industry. It provides valuable resources that aid industry professionals in efficiently and effectively completing daily tasks. Simple to follow navigation provides viewers with easily accessible links to all apparel, fashion, and textile related issues. ApparelSearch.com is a business to business database that which covers all aspects of the clothing industry. This unique service is achieved through the use of cutting-edge computer technology and a global computer network. Our online database is the industries premier buyers guide.
Learn more at www.ApparelSearch.com
About Bus Stop 31 Productions:
Bus Stop 31 Productions is a leading producer of branded digital entertainment that takes full advantage of the unique capabilities of the Web. Utilizing the innovative "click and buy" technology, Bus Stop 31 offers constant and complete integration between the content and the consumer. Bus Stop 31 produces engaging programming that allows viewers to purchase everything they are seeing - in real time- as the program unfolds.
Learn more at www.BusStop31.com
###
Contact
Apparel Search Company
Michael Markfeld
201 337 0994
www.ApparelSearch.com
http://www.FashionIndustryNetwork.com

Contact