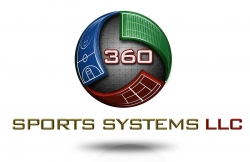 Austin, TX, March 02, 2010 --(
PR.com
)-- TigerTurf -- world leading synthetic turf manufacturer with customers and operations in five continents – proudly announces 360 Sports Systems, LLC, has joined its ranks as a TigerTurf Authorized Representative.
360 Sports Systems (
www.360sportssystems.com
), based in New England, designs, constructs, installs and maintains all levels of sport fields, from professional to municipal systems, as well as commercial and residential landscape and sport court products.
"Our team is uniquely capable of understanding and fulfilling the needs of our artificial turf customers because each of us brings a depth of experience, from sport and real estate to construction and customer service," said Ted Renda, managing partner and director of sales for 360 Sports Systems.
Mike Gauthier, director of marketing for 360 Sports Systems, added: "By partnering with the leading turf manufacturer, we're confident we can deliver a better product. TigerTurf brings an unprecedented level of innovation and quality to the table. We're excited to work with them, and to build a great reputation for ourselves in the turf industry."
TigerTurf Americas director Charles Fleishman said he views 360 Sports Systems as an ideal fit for the company's select network of Authorized Representatives. "They understand construction, real estate and sport, and they embody our values -- customer service, quality, innovation and integrity," said Fleishman.
Headquartered in Massachusetts, Renda said 360 Sports Systems has already completed numerous sport and tennis court installations and is currently bidding on a wide array of projects in the northeast. "We're excited to help more teams, municipalities, businesses and home owners realize the benefits of TigerTurf…cost savings, low maintenance, practicality, performance, aesthetics."
About 360 Sports Systems, LLC
360 Sports Systems, LLC, provides sport surfaces for fields and courts, residential and commercial property, golf courses, school systems, municipalities, dog parks and more. The company designs, engineers, manages and services each project to customer specification and services all of New England and New York City.
About TigerTurf
TigerTurf International is one of the world's largest synthetic turf manufacturers, with headquarters in Auckland, New Zealand, and wholly-owned subsidiaries in Australia, the United Kingdom and the Americas. The company owns and operates a global network of manufacturing facilities, most with ISO 9001 certification, serving customers in 85+ countries.
TigerTurf develops customized and standard turf solutions for soccer, American football, field hockey, lacrosse, tennis, golf and numerous other sport and landscaping surfaces. Many of the company's products have passed the stringent testing requirements of FIFA, FIH, ITF, IRB, World Bowls and other sport governing bodies.
For more information, please visit
www.tigerturfworld.com
or email info@tigerturfworld.com.
###