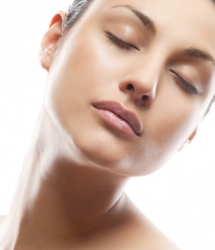 Beverly Hills, CA, March 04, 2010 --(
PR.com
)-- Dr. Simon Ourian, Medical Director of Epione Medical Corporation, revealed his method for determining the physical age of a client's skin. By using a special machine, he can examine data from a number of different readouts to tell the client exactly how much skin damage they have suffered.
According to Dr. Ourian the Complexion Analysis System shows "more detailed specifications of aging." The system can detect early stages of discoloration, UV ray damage, fine lines, and even enlarging pores. By using this data in combination with his extensive training and experience, Dr. Ourian can give patients valuable information on the health of their skin. "I look at the textural changes which shows me if a person is getting hollowness in their face…so I use all this information…that helps me with determining with how I'm going to address a person's aging," he said.
Indeed, many clients discover that the physical age of their skin is often much older than their chronological age. For some, the difference can be as much as ten years. Some are sun worshipers from years past; some have medical conditions that cause damage, while others have merely neglected to take care of their skin as they should. Clients come in all ages, shapes, sizes and colors.
Dr. Ourian points out that avoiding skin damage is fairly simple at its core. Wearing sun block daily, no matter what the melanin count or weather is, is mandatory. Staying out of the sun is very important, since sun block can only provide a limited amount of protection. Lastly, large hats and long sleeves help shield the skin from UV rays.
Once the damage has been identified, the next phase is treatment. Dr. Ourian has options for his patients, such as dermal filler injections with Radiesse® or Juvéderm® to get rid of hollows under the eyes and Coolaser™ laser resurfacing treatments to get rid of fine lines and wrinkles. Laser resurfacing before and after photos and laser resurfacing side effects information can be found on www.epione.com.
The cosmetic procedures recommended by Dr. Ourian are very popular due to their swift results. "If you have a lot of sun damage and discolorations on your skin the best treatment that we have found is a Coolaser or a fractional laser that removes the top layer of the skin and gives you brand new baby skin," he said. Both procedures target the damaged areas only, which allows skin to heal much faster than previous laser treatments. The procedures also take very little time; many of them can be done during a lunch hour, with little to no visible scarring or side effects.
Epione offers a free consultation including an evaluation with the Complexion Analysis System. Radiesse before and after photos and Juvéderm before and after photos can be seen on www.epione.com. Information on Radiesse side effects and Juvéderm side effects can also be found there.
Epione Medical Corporation, located in Beverly Hills Golden Triangle, is among the most comprehensive and state-of-the-art laser and aesthetic surgery centers. Dr. Ourian has been a pioneer for laser technology and non-invasive aesthetic procedures including Restylane®, BOTOX®, Juvéderm®, Radiesse® and Sculptra®. These treatments are used for correction or reversal of a variety of conditions such as acne, acne scars, acne scar removal, skin discoloration, lip enhancement, wrinkles, stretch marks, varicose veins, cellulite, and tens of others. Laser hair removal and laser tattoo removal are offered too. Epione also carries Doctor Ourian's Signature Series skin care products. For further information please contact 310-271-6506 or visit: www.epione.com.
###