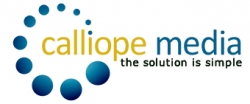 San Diego, CA, March 09, 2010 --(
PR.com
)-- An Attorney for You is once again assisting patients who have suffered side effects from taking the Diabetes drug Avandia. According to Tom Arthur, CEO of An Attorney for You, "We have been putting legal consumers injured by Avandia in touch with legal counsel for the last two years. We have seen an increase in the number of consumers suffering injuries from Avandia since the statement issued by the Senate investigative committee."
Recent happenings in the United States Senate have brought the Diabetes drug Avandia, manufactured by pharmaceutical giant GlaxoSmithKline, back into the headlines. According to the senate report which follows a two-year inquiry into the drug's safety, GlaxoSmithKline P.L.C. knew of possible heart attack risks tied to Avandia, its type 2 diabetes medication, years before such evidence became public. Sens. Max Baucus, chairman of the Senate Finance Committee, and Chuck Grassley, the committee's ranking Republican, released the report, Saturday February 20, which questions why the FDA allowed a clinical trial of Avandia to continue even after they estimated that Avandia caused as many as 83,000 heart attacks between 1999 and 2007.
The drug Avandia (Rosiglitazone) was introduced to the market in 1999 as an anti-diabetic medication which improves blood sugar control by directly targeting insulin resistance. According to recent studies, patients who use Avandia have a high risk of suffering from a heart attack or heart failure. This is of particular danger in the case of Avandia since it is a Diabetes drug and its users are already at higher than normal risk for heart problems. The U.S. Food and Drug Administration (FDA) is working on an ongoing review of Avandia which will present all the known heart-related safety data on Rosiglitazone as well as provide an updated assessment of the risks and benefits of Rosiglitazone in the treatment of type 2 diabetes. The New York Times reported on February 19th, 2010 that Avandia was linked to 304 deaths during the third quarter of 2009.
An Attorney for You recommends that consumers that have suffered an injury while taking Avandia, based on these new findings, contact an attorney to review their case as soon as possible. In the case of many product liability issues, the statute of limitations can vary widely from one location to another. An Attorney for You can work diligently to help legal consumers who have had adverse affects from the Diabetes drug Avandia connect with knowledgeable
Avandia attorneys
.
About An Attorney for You
An Attorney For You
works with attorneys throughout the United States who can help consumers who have suffered the effects of Avandia as well as other defective drugs including Yasmin, Reglan, or personal injury. The goal of An Attorney For You is to simplify the process of finding a well-qualified attorney for consumers in need when they need help the most. To contact An Attorney For You please visit http://www.anattorneyforyou.com or call 866-939-1585.
###