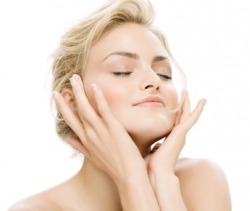 Beverly Hills, CA, March 10, 2010 --(
PR.com
)-- One of the downsides of dermal filler injections is the pain associated with the injection itself. For some, this discomfort or the fear of this discomfort may be enough to prevent them from receiving any treatment at all. In an effort to improve the patient experience the manufacturers of the most popular dermal fillers, Juvéderm, Radiesse and Restylane, have produced new formulations that include lidocaine as part of their pre-filled syringe dosage units.
Originally, the only fillers that contained lidocaine were collagen based. The bovine collagen fillers were sold under the names Zyderm I, Zyderm II, and Zyplast. The human collagen fillers were known as CosmDerm I, CosmoDerm II, and CosmoPlast. Doctors quickly realized that adding lidocaine to the injections not only helped relieve pain, but also lessened swelling and bruising in their patients.
After this, lidocaine was added to other fillers. In a 2008 study Restylane injections were tested for any changes when combined with lidocaine. The study showed no changes, and early results suggested that the lidocaine could increase patient comfort during the procedure. Soon, Juvederm injections and Radiesse injections were given the lidocaine treatment.
"I'm glad to offer this latest cosmetic enhancement technique," states Dr. Simon Ourian, Medical Director of Epione Beverly Hills. "At the end of the day, I want to provide optimal results while keeping my patients as comfortable as possible." Dr. Ourian's patients seem to agree: In the words of G.G., "Thank you! Great staff - am really happy that Dr. Ourian is so experienced and reasonably conservative that he does not over-do the treatments- i.e. he adds a little Radiesse the next time he sees you to achieve the results he wants - Great work!"
Epione offers Restylane before and after photos, Radiesse before and after photos and Juvéderm before and after photos on www.epione.com. This is also an excellent source of for finding dermal filler side effects information as well as dermal filler cost.
Lidocaine helps eliminate pain when receiving the fillers, but patients should remember that other preparations are helpful before treatment in order to get best results. Fish oils should be avoided, as well as aspirins, NSAIDs, and St. John's Wort. Alcohol should also be avoided, as should garlic and ginger because all of these can trigger additional bruising and swelling. With treatments around the mouth the patient must be sure that he or she eats beforehand because he or she may be asked not to move the mouth for up to four hours afterward.
Epione Medical Corporation, located in Beverly Hills Golden Triangle, is among the most comprehensive and state-of-the-art laser and aesthetic surgery centers. Dr. Ourian has been a pioneer for laser technology and non-invasive aesthetic procedures including Restylane®, BOTOX®, Juvéderm®, Radiesse® and Sculptra®. These treatments are used for correction or reversal of a variety of conditions such as acne, acne scars, acne scar removal, skin discoloration, lip enhancement, wrinkles, stretch marks, varicose veins, cellulite, and tens of others. Laser hair removal and laser tattoo removal are offered too. Epione also carries Doctor Ourian's Signature Series skin care products. For further information please contact 310-271-6506 or visit: www.epione.com.
###