Resources Global Professionals Partners with IASeminars to Offer Training Courses on International Accounting Standards (IFRS)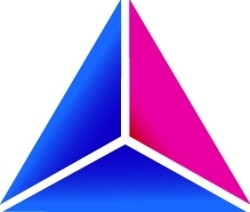 Irvine, CA, March 12, 2010 --(
PR.com
)-- Resources Global Professionals, a leading multinational provider of professional services and the operating subsidiary of Resources Connection, Inc. (NASDAQ: RECN), is partnering with IASeminars, a prominent global International Financial Reporting Standards (IFRS) training provider, to offer CPAs and other financial professionals a comprehensive range of IFRS training solutions.
"There will be a tremendous need for continuing education for all of our clients in the coming years," said Stacey Tedeschi, managing director of Resources' finance and accounting services. "That need will not only be around the eventual conversion to IFRS but, more immediately, around continuing convergence efforts between the IASB and FASB that will essentially change U.S. GAAP as we know it. By partnering with IASeminars, we are able to provide a complete suite of outstanding training services to our clients around the globe at a cost-effective rate, keeping with the core principles of our business model."
"IASeminars is proud to be working with Resources Global Professionals to provide CPAs and other professionals with a wide range of solutions to their worldwide IFRS training requirements," said IASeminars CEO Marc Gardiner. "By working together to assist our mutual clients, we will be able to address diverse needs for training, information and assistance as U.S. preparers and users of financial information and others around the world tackle this important period of transition."
With more than 100 international accounting courses available in some 50 cities around the world (including more than 20 U.S. locations), the IASeminars technical training courses will help participants to learn how IFRS compares to U.S. GAAP, how to apply the international accounting standards and how to plan for IFRS adoption.
Some of the more popular IASeminars courses include:
• IFRS Overview with U.S. GAAP Comparison
• IFRS Immersion
• Comparison of U.S. GAAP with IFRS
• IFRS Implementation for United States Corporations
About Resources Global Professionals
Resources Global Professionals is a multinational professional services firm that partners with business leaders to drive change across all parts of a global enterprise. Our accomplished professionals have expertise in finance & accounting, information management, risk & compliance, human capital, legal & regulatory, corporate advisory & strategic communications, and supply chain management. Working as members of clients' teams, we solve problems, execute plans and transfer knowledge.
Resources Global was founded in 1996 within a Big Four accounting firm. Today, we are a publicly traded company with over 2,700 professionals, from more than 80 practice offices, serving 2,100 clients around the world.
Headquartered in Irvine, California, Resources Global has served 84 of the Fortune 100 companies. In 2009, the firm was named to Forbes.com's list of 100 Most Trustworthy Companies.
The operating subsidiary of Resources Connection, Inc. (RECN), the company is listed on the NASDAQ Global Select Market, the exchange's highest tier by listing standards. More information about Resources Global is available at http://www.resourcesglobal.com.
About IASeminars
IASeminars (www.iaseminars.com) has established itself over 10 years as one of the world's leading independent providers of international accounting seminars. With offices in London & Washington DC, it offers several hundred public courses each year on six continents. IASeminars events attract thousands of senior participants from around the world who are taught by an international faculty of expert instructors.
###
Contact
IASeminars Ltd
Robb Sands
888-430-4377
www.iaseminars.com

Contact