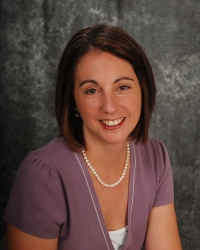 Charlotte, NC, March 16, 2010 --(
PR.com
)-- Sabrina Winters, Attorney at Law, PLLC along with other national, state and community organizations, is leading a massive effort to highlight the importance of advance healthcare decision-making — an effort that has culminated in the formal designation of April 16th as National Healthcare Decisions Day (NHDD).
Sabrina Winters, Attorney at Law, PLLC, has been supporting their clients' healthcare wishes for more than 10 years by providing comprehensive estate plans that include the healthcare directives that clients need in a medical emergency. These documents can include a healthcare power of attorney, living will, HIPAA release, among others.
"Making
healthcare decisions
before an actual medical emergency is critical. This is why our firm has always stressed the value of these documents when we help our clients plan for their future. We also emphasize to clients the importance of talking to their family about their wishes. These conversations can make difficult situations later on much easier. It is a real gift to the family," explained Sabrina Winters.
Sabrina Winters, Attorney at Law, PLLC also takes its commitment one step further by making sure that clients' healthcare directives are immediately available to family members and to the hospital in an emergency. With a membership in DocuBank that Sabrina Winters, Attorney at Law, PLLC offers, clients know that a hospital can get their legal directives and other critical medical information around the clock, just by carrying a wallet card.
"We are glad that as a result of National Healthcare Decisions Day, many more people in our community will think about their healthcare decisions and, hopefully, complete reliable advance directives to make their wishes known," said Sabrina Winters, Senior Attorney at Sabrina Winters, Attorney at Law, PLLC. "Having swift and immediate access to well-drafted healthcare directives in a medical emergency can reduce stress on patients, hospital staff, and most importantly, loved ones. This is why we are participating in NHDD 2010. We want to help make sure that everyone has protected themselves and those they love by completing advance directives."
In honor of NHDD, Sabrina Winters, Attorney at Law, PLLC is providing information and tools for the public to talk about their wishes with family, friends and healthcare providers. The firm can also assist with the execution of written advance directives (healthcare power of attorney and living will) in accordance with North Carolina state laws.
Specifically, clients who schedule an appointment prior to April 16, 2010 will receive a complimentary one year subscription to DocuBank. More information is available at
www.ncestateplanninginfo.com
or visit www.nationalhealthcaredecisionsday.org
###