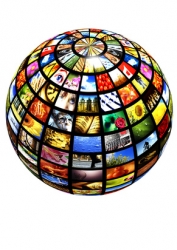 Atlanta, GA, March 24, 2010 --(
PR.com
)-- Today, Write2Market announces a social media solution for mid-market companies who want to tie themselves more closely to their customers and stakeholders. Write2Market's Social Media Solution helps you turn the content in social networks into sales connections.
Marketers and executives can manage their company's active online presence with a customized Twitter feed, a company blog, social media promotions and a social media site presence on Facebook or LinkedIn.
Write2Market's
social media
solution differs from those offered by other agencies in three key ways. First, the account services team is composed of senior content development specialists with a marketing focus—not interns, students or entry level writers. Second, the entire campaign is measured in terms of business development effectiveness—a metric many competitive platforms shy away from. And third, the social media campaign is fully integrated into public relations and publicity, giving companies extra value for their investment.
According to study results released this week by Retrovo, 48% of people are so addicted to social media that they check on it when they wake up in the middle of the night or as soon as they wake up in the morning.
79% of large, Fortune 100 companies use Twitter, Facebook, YouTube or corporate blogs to communicate with customers and other stakeholders
66% of the Fortune 100 have at least one Twitter account
54% have at least one Facebook fan page
Elements of Write2Market's Social Media Solution package have been used by The Nature Conservancy to meet fundraising goals, by national vehicle service contract company Easycare to build a fan group and introduce new products, and by technology recruiter Agile to build a community of CIOs.
Write2Market's integrated social media content development solution is a proven way to help companies reach fans and stakeholders while also keeping tabs on results. Find out more by going through our 27-slide presentation with case studies and recent research: "
Getting Started in Social Media
." You can also follow best practices in social media by following us on Twitter at www.twitter.com/write2market.
For your company's customized Social Media Solution, call 404-419-6677 or contact social@write2market.com.
About Write2Market
Founded in 2003 and located in Atlanta's Little Five Points community, Write2Market's passionate team of creative thinkers delivers content that changes customer behavior. For more information, visit write2market.com or email social@write2market.com.
###