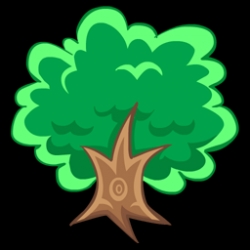 Glastonbury, CT, March 31, 2010 --(
PR.com
)--
Microsoft Dynamics RMS Green
software allows retailers to seamlessly offer their customers electronic customer service. Available with the Microsoft Dynamics RMS solution, the RMS Green software includes features to: print the electronic
Microsoft RMS signature captured
on any receipt or contract, re-print the receipt with signature, automatically
E-mail Microsoft RMS receipt
copy at time of transaction, and print or
E-mail Microsoft RMS customer statements
per customer preferences.
The solution works with Ingenico multi-function pads, Topaz signature pads, or any other Microsoft RMS compatible signature pad. However, signature capture is not required for the Microsoft RMS Green solution. The Ingenico also supports customer display, customer prompt, and store advertising features during periods of transaction inactivity.
Users can preset customer requirements. When the transaction is tendered system can prompt for signature, prompt for authorized buyer, prompt for PO number, and E-mail the Microsoft RMS Receipt. When month end statements are generated system can E-mail RMS Statements, E-mail RMS Statements with RMS Receipt copies, Print RMS Statements, Print RMS Statements with Receipt copies, and print condensed RMS Statements.
The complete solution is available from System Solutions or any Microsoft RMS Partner. System Solutions provides integrated point of sale, back office management, and distributor e-commerce solutions utilizing Microsoft Dynamics RMS and Microsoft Dynamics POS 2009. "With Microsoft Dynamics RMS Green and an Ingenico Signature Capture pad store owners can rest assured they have a labor and paper efficient solution to satisfy current customer service demands" said Dave Durrenberger, of System Solutions. For more information on the solution, visit www.syssolutionsllc.com, or call 860-781-7136.
###