DCIA Presents Inaugural P2P & CLOUD MEDIA SUMMIT
This first-ever conference about the impact of P2P and cloud computing on the distribution of entertainment content will be held in conjunction with Digital Hollywood Spring on Thursday May 6th at Loews Santa Monica Beach Hotel. Special early registration rates end on April 30th.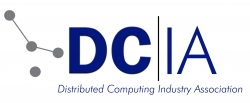 Washingtion, DC, April 05, 2010 --(
PR.com
)-- The Distributed Computing Industry Association (www.DCIA.info), a trade organization with more than one-hundred Member companies, including peer-to-peer (P2P), cloud computing, and social networking software developers and distributors, Internet service providers (ISPs), content rights-holders, and service-and-support companies, today announced the agenda and principal speakers for its upcoming P2P & CLOUD MEDIA SUMMIT.
This first-ever conference focused totally on the intersection of P2P and cloud computing with the entertainment sector is scheduled for Thursday May 6th at Loews Santa Monica Beach Hotel and is the fifth annual DCIA conference being held in conjunction with Digital Hollywood Spring.
The P2P & CLOUD MEDIA SUMMIT will explore current policy, technology, and content issues as well as next-generation business opportunities related to P2P and cloud based commercial offerings. A special session during the conference luncheon will feature a candid discussion on how to do business with leading media firms.
"We are very pleased to announce that our Keynotes will include Akamai's Stuart Cleary, Director of Product Marketing, Media & CDN; BitTorrent's Claude Tolbert, Vice President of Business Development; Cisco Systems' Geng Lin, Chief Technology Officer (CTO) of the Cisco-IBM Alliance; Giraffic's Assaf Benjamin, Vice President of Marketing and Business Development; HD Cloud's Nicholas Butterworth, Chief Executive Officer (CEO); KPMG's Mark Lundin, Senior Manager; and MediaUnbound's Michael Papish, Founder and CEO," said DCIA CEO Marty Lafferty in making the announcement.
"Our Conference Luncheon session will frankly address the 'do's and dont's' for approaching major entertainment companies with new technology solutions. What are the absolute musts for a successful meeting? What are the most serious pitfalls to avoid?"
Participants will include Foresee Entertainment's John Penney, President (formerly HBO); Loeb & Loeb's Larry Kenswil, Of Counsel (formerly Universal Music Group); Pepperdine University School of Law's John Malcolm, Distinguished Practitioner in Residence (formerly MPAA); Priority Digital Media's Amy Friedlander-Hoffman, President (formerly AT&T); TAG Strategic's Ted Cohen, Managing Partner (formerly EMI Music); and Ubiquity Broadcasting's Steve Jacobs, President (formerly SONY).
The full-day Thursday May 6, 2010 event features keynotes and panels of industry leaders from the forefront of innovation. There will be a continental breakfast in addition to the conference luncheon.
The Policy Track will take a global perspective on changing rules for P2P and cloud computing and answer questions such as what are the key laws and regulations that P2P and cloud computing software developers and distributors need to observe in various jurisdictions? What changes are taking place in the regulatory environment affecting P2P and cloud-computing technologies? What will be the impact of recent lawmaking actions and court rulings? What else has to happen from a legal and policy standpoint to foster investment and commercial development of P2P and cloud computing?
Panelists will include Consulting, Legal, Mediation & Strategy Services' Matt Neco, Principal; Digital Media Analyst Jason Roks; Dow Lohnes' Jim Burger, Member; Hughes Hubbard & Reed's Dan Schnapp, Partner; MasurLaw's Steve Masur, Managing Director; Morrison & Foerster's Melody Torbati, Of Counsel; and St. Edwards University's Gregg Perry, Assistant Professor.
The Technology Track will zero in on how P2P and cloud computing are affecting the evolving distribution chain and answer questions such as what is the current landscape for P2P and cloud-based content distribution? What trends are emerging among participants in the distribution chain and in consumer usage? What impact do advances in digital rights management (DRM), compression, caching, content acceleration, swarming, streaming, and other distributed computing technologies have?
Panelists will include Asankya's Norman Henderson, VP of Business Development; Joyent's Steve Tuck, Director of Enterprise Sales; PacketExchange's Chuck Stormon, VP, Strategic Accounts & Alliances; Sivoo's Rich Moreno, Principal; Verimatrix's Neerav Shah, VP of Business Development; and Yummy Interactive's Christopher Hennebery, VP of Software Distribution.
The Content Track will focus on how to balance monetization and anti-piracy efforts to maximize profitability and will answer questions such as what business models show the greatest promise for P2P and cloud-based content delivery? What changes are needed to more effectively harness file-sharing and related technologies? What content-security solutions are now in development that will optimize P2P, cloud computing, and hybrid peer-assisted deployments for the benefit of all participants in the distribution chain?
Panelists will include BayTSP's Lawrence Low, VP of Product Management & Strategy; BUZZMedia's Mike Lewis, EVP, Product; Cavalier Digital Media Services and Game-Boyz's Murray Galbraith, President; Copyright Clearance Center's Chris Kenneally, Director of Author Relations; Free Speech Coalition's Diane Duke, Executive Director; Game-Based Marketing's Gabe Zichermann, Author; and Independent Producer Melike Amjarv.
The Next Generation P2P & Cloud Panel will discuss the prospects for "content in the cloud," including music, TV, and film. Many distributed computing solutions are on the way, from live streaming to HD content downloading, with associated business models ranging from ad-supported, to subscription, to paid download. This session will go into the practical applications of P2P and cloud computing in the marketplace.
Panelists will include Aleric's Vincent Hsieh, CEO; Ascent Media's Mick Bass, VP of Alliance Management; Grab Networks' Marcien Jenckes, President of Media and Content; Panvidea's Doug Heise, VP of Marketing; RedThorne Media's Ian Donahue, President; and TVU Networks' Jim O'Brien, Senior Advisor.
P2P & CLOUD MEDIA SUMMIT early registration rates, which offer substantial savings, end April 30th. For more information, please visit www.dcia.info/activities.
Registration can be done online here or by calling 410-476-7965. For sponsor packages and speaker information, please contact Karen Kaplowitz, DCIA Member Services, at 888-890-4240.
About the DCIA
The Distributed Computing Industry Association (DCIA) is a non-profit trade organization focused on commercial development of peer-to-peer (P2P), cloud computing, file-sharing, and related distributed computing technologies.
DCIA Membership is organized into three Groups: Operations, Content, and Platform. The DCIA conducts working groups and special projects, such as the P2P-for Games Working Group (PFGWG), P3P Working Group, (P3PWG), P4P Working Group (P4PWG), Inadvertent Sharing Protection Working Group (ISPG), P2P Digital Watermark Working Group (PDWG), Consumer Disclosures Working Group (CDWG), P2P PATROL, and the P2P Revenue Engine (P2PRE). It also publishes the weekly online newsletter DCINFO.
###
Contact
Distributed Computing Industry Association
Kelly Larabee
410-476-7965
www.dcia.info

Contact