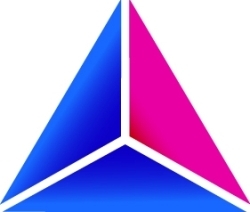 Southfield, MI, April 06, 2010 --(
PR.com
)-- Plante & Moran, PLLC, the nation's 12th largest accounting and business advisory firm, has partnered with IASeminars, a leading global provider of training courses on International Financial Reporting Standards (
IFRS
), to offer certified public accountants and other financial professionals a comprehensive range of IFRS training solutions.
"The Securities and Exchange Commission's recently released statement on IFRS seems likely to result in IFRS being incorporated into the U.S. financial reporting system over the next five years. This has caused U.S. public companies to look closer at IFRS, and to start analyzing its impact. Furthermore, many U.S. Small and Medium-Sized Entities (SMEs) have also started to look at using IFRS as an alternative to U.S. GAAP," said David Grubb, partner on Plante & Moran's professional standards team and an IFRS seminar instructor. "Plante & Moran's collaboration with IASeminars will allow us to provide our current and future clients with clear and comprehensive information on IFRS, the impact it will have on their companies, and the steps for implementation."
With more than 100 international accounting courses available in some 30 cities around the world (including Detroit, Chicago and Columbus), Plante & Moran's partnership with IASeminars will offer its clients additional opportunities to gain important information on important IFRS topics including:
- IFRS Basics
- IFRS Implementation
- IFRS vs. U.S. GAAP Differences
- IFRS for SME's
- IFRS for Manufacturing
"We are excited to begin working with Plante & Moran," said Marc Gardiner, CEO of IASeminars. "This partnership will provide CPA's and other professionals with an optimal solution to their worldwide IFRS training requirements."
About Plante & Moran
Plante & Moran (www.plantemoran.com) is among the nation's largest certified public accounting and business advisory firms, providing clients with tax, audit, risk management, financial, technology, business consulting, and wealth management services. Plante & Moran has a staff of more than 1,600 professionals in 21 offices throughout Michigan, Ohio and Illinois with international offices in Shanghai, China; Monterrey, Mexico; and Mumbai, India. Plante & Moran has been recognized by a number of organizations, including FORTUNE magazine, as one of the country's best places to work.
About IASeminars
IASeminars (www.iaseminars.com) has established itself over 10 years as one of the world's leading independent providers of international accounting seminars. With offices in London and Washington, D.C., it offers several hundred public courses each year on six continents. IASeminars events attract thousands of senior delegates from around the world, who are taught by an international faculty of expert instructors.
###