Granite Shield Announces Its Granite Fabricator Special
Now all granite fabricators can offer to their customer granite countertops that never needs to be sealed again with a lifetime warranty.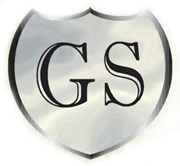 Canyon Lake, CA, April 19, 2010 --(
PR.com
)-- Now all granite fabricators can offer the only true permanently sealed granite with a lifetime warranty using Granite Shield's permanent sealing process. Until now Granite Shield's permanent sealing process was only offered through exclusive licensed distributors and applicators but the demand from consumers has convinced Debbie Phillips Vice President of Granite Shield Inc. that Granite Shield needs to put the sealing service into the hands of all granite fabricators who wish to provide a higher quality product with no maintenance requirements other than normal cleaning. Granite fabricators can sign up to be licensed applicators for a low fee including the products required to seal granite permanently and make the granite smoother with a higher gloss on polished stones. The low start up fee includes a seal kit that can seal approximately 240 sq. ft. of granite. The fabricator can recoup his startup cost after sealing just 4 to 5 kitchens with approximately 60 sq. ft granite countertops depending on what the granite fabricator charges the customer. For online information and contracts please visit www.GraniteShieldContracts.com.
Since 2002 Granite Shield is still the first and only true permanent granite sealing process for granite with a lifetime warranty against staining. "The difference between Granite Shield's warranty and the other warranties out there," says Craig Phillips CEO and inventor of the Granite Shield process, "is Granite Shield doesn't require consumers to wipe up spills immediately, or use our after care products to maintain their granite. Customers can use any window cleaning product, denatured alcohol and even bleach to keep the granite shiny and stain proof for the life of the granite, After Granite Shield is applied, customers save hundreds of dollars a year not having to buy expensive granite sealers, cleaners and stain removers which also helps the environment keeping all those plastic bottles out of the landfills. Plus our products including our sealers are Kosher certified."
Visit www.GraniteShield.com website and view a video demonstration of what Granite Shield can do verses other sealers or presealed granite and also natural stone, stainless steel, glass, shower doors and concrete.
Granite Shield is located in 45 states and in Canada, Australia and New Zealand with 80 authorized applicators, 45 are granite fabricators.
For more information regarding Granite Shield, sealing services email Granite Shield attention Debbie Burton Phillips, Vice President at info@GraniteShield.net or visit their website at www.GraniteShield.com or www.GraniteShieldCountertops.com Toll Free 877-477-3254. Granite Shield is a registered trademark.
###
Contact
Granite Shield
Debbie Burton Phillips
877-477-3254
www.GraniteShield.com
To contact Debbie Burton-Phillips
Direct: 951-805-3701
Email: GraniteShield@gmail.com

Contact