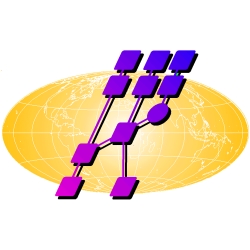 Howell, MI, May 23, 2010 --(
PR.com
)-- Announcing Rules Fest 2010
The non-profit Rules Fest Association, Inc. (http://www.rulesfest.org) formally announced the scheduling of the Rules Fest 2010: International Conference on Reasoning Technologies from October 11-14 at the Dolce Hayes Mansion Resort in San Jose, CA.
Rules Fest is open to all, but is intended primarily for software developers, engineers, programmers, and architects who are engaged in solving IT problems involving complex decision making, pattern matching, and reasoning. It consists of a single track of seventeen peer reviewed presentations (by leading developers, inventors, and managers from around the world and from many domains in both industry and academia), numerous break-out and poster sessions, and several hands-on programming bootcamps.
The conference is specifically designed for software professionals who:
* Are tasked with implementing application software that needs to simulate or emulate reasoning,
* Are inventors of enabling technologies (e.g., rule engines, logical reasoners,
algorithms, etc.), or who
* Manage such people and projects.
"One could attend a dozen specialty conferences around the world, pick and choose through their content, and still not get the density of practical and immediately useful information and knowledge about modern reasoning technologies that you will at Rules Fest," claimed Jason Morris, Rules Fest 2010 Chairman.
Currently, there is an open Call for Papers and multiple levels of sponsorship are available. The conference offers discounts for groups and students.
Reasoning, inferencing, and pattern matching are at the heart of many solutions to modern, complex computing problems. A canonical example familiar to many business people would be the use of business rules and a business rules engine to process complex transactions, such as in banking and insurance. Rule engines are also used to power a branch of artificial intelligence applications known as rule-based expert systems. All of these applications and many more are represented by the speakers at Rules Fest. Anyone who utilizes, innovates, or manages such technology is encouraged to participate.
For more information on registering and sponsorship for Rules Fest 2010, please contact:
Jason Morris
Chairman, Rules Fest 2010
http://www.rulesfest.org
info@rulesfest.org
For information on submitting a presentation abstract, please contact:
Charles Young
Vice Chair, Technical Program, Rules Fest 2010
charles.young@solidsoft.com
Abstract Submissions: orf.papers@googlemail.com
For more information on reservations at the Dolce Hayes Mansion Resort, please contact:
Inga Stephenson
Conference Sales Manager
Dolce Hayes Mansion
T: (408) 362-2307
F: (408) 362-2329
istephenson@hayesmansion.com
http://dolcehayesmansion.com
###