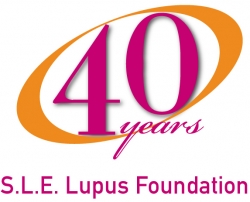 New York, NY, June 12, 2010 --(
PR.com
)-- The producers of the romantic comedy "Love Simple" are donating 30 percent of the proceeds from the film's sale on the iTunes Store (www.iTunes.com) beginning June 14 through June 21 to the S.L.E. Lupus Foundation. This donation will help raise money and awareness for the support, treatment and prevention of lupus.
The S.L.E. Lupus Foundation, headquartered in New York City, and its West Coast division Lupus LA, lead the country in direct patient services, education, public awareness and funding for novel lupus research on the national level.
Hailed by Variety as an "engaging neighborhood pic...with genuine flair and wit," Love Simple is a coming-of-age romance whose lead female character Seta (Patrizia Hernandez) suffers from lupus. Seta falls in love after meeting Adam (Francisco Solorzano) in a Brooklyn laundromat; however, both must deal with lies and personal situations in order for their relationship to survive. Watch the film's trailer on YouTube at
http://www.youtube.com/watch?v=_ubjGOjuePM
.
"The fact that Seta's character leads a full and vibrant life, despite dealing with complications from lupus, is a very important message that the film communicates," states Mark von Sternberg, the director of Love Simple. "Also, the film accurately shows the often misunderstood symptoms and issues associated with the illness. It made sense for us to help shine a light on lupus and raise funds for this vital organization."
According to the S.L.E. Lupus Foundation, nearly 1.5 million Americans suffer from systemic lupus erythematosus (S.L.E.), commonly called lupus, a chronic autoimmune disorder that can affect virtually any organ of the body. In lupus, the body's immune system, which normally functions to protect against foreign invaders, becomes hyperactive, forming antibodies that attack normal tissues and organs, including the skin, joints, kidneys, brain, heart, lungs, and blood.
"We are so grateful for the offer of help from Love Simple," says Foundation Executive Director Margaret G. Dowd. "The inspiring and engaging film is a realistic portrayal of a lupus patient, and will serve as an invaluable way for us to raise awareness of a disease that is a leading cause of heart attack, kidney disease, and stroke among young women."
Love Simple has screened in numerous film festivals around the world. The film also stars Caitlin Fitzgerald, who received critical acclaim as the daughter of Meryl Streep and Alec Baldwin in the blockbuster hit It's Complicated as well as internationally acclaimed playwright Israel Horovitz, in a rare and poignant performance as Adam's father.
To purchase Love Simple, visit the iTunes Store or click directly at:
http://itunes.apple.com/WebObjects/MZStore.woa/wa/viewMovie?id=371635001&s=143441
After June 21, 10 percent of proceeds from the film's sale on iTunes will be donated to the Foundation.
For more information about S.L.E. Lupus Foundation log onto www.lupusny.org or call toll free 800.74.LUPUS. For more on its West Coast division Lupus LA, visit www.lupusla.org or call 310-657-LOOP (5667). To learn more about Love Simple, visit www.lovesimplethemovie.com.
###