NYU Poly Incubator Companies Presented at the 2010 New Energy New York Symposium
2010 New York New Energy Symposium August 9th-10th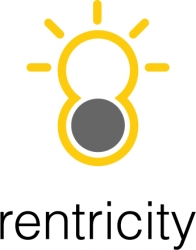 New York, NY, August 18, 2010 --(
PR.com
)-- Rentricity Inc. (Rentricity) and Sustainable Energy Partners (SEP) were selected to present during the New Energy New York 2010 Symposium. The objective of the symposium was to unite energy technology organizations for the purpose of pursuing common technology initiatives, promoting New York State as a center for new energy technologies, and expanding economic development opportunities.
Both Rentricity and SEP are tenants of the NYU-Poly Incubator that was started by the New York City Accelerator for a Clean and Renewable Economy (NYC ACRE). "The NYU-Poly Incubator provides a unique environment in which diverse renewable energy companies can expand to better deliver clean energy alternatives. The New Energy New York Conference was an excellent opportunity for the tenants of this incubator to showcase their products and services," said Micah Kotch, Director of Operations for the incubator.
Rentricity, a renewable energy company that provides hydrokinetic energy recovery services to water utilities, presented its business model to the investor panel at the New Energy New York event. President and Cofounder, Frank Zammataro, commented, "Rentricity was founded and is headquartered in New York City. We enjoyed discussing our unique model for energy recovery in water systems and how we could assist New York State in reaching its clean energy goals."
Sustainable Energy Partners, a renewable energy developer and energy consulting firm also presented at the symposium. John Humphrey, President and Chief Technology Officer of Sustainable Energy Partners, said, "With New York's growing focus on solar, The NENY symposium is an excellent opportunity to showcase out recently developed solar mounting system the Sollega InstaRack."
NENY hoped to advance New York as a center for renewable energy technologies and encourage the development of New York clean tech companies.
About NYC ACRE
The New York City Accelerator for a Clean and Renewable Economy (NYC ACRE) helps clean technology and renewable energy companies in New York City grow, advancing the City as a role model for a low-carbon future. NYC ACRE is seeded by a four year, $1.5M grant from the New York State Energy and Research Development Authority (NYSERDA) to NYU-Poly. The grant supports NYC ACRE to grow an ecosystem of entrepreneurs, international companies, and innovative local businesses that are providing solutions to climate and energy issues while expanding the clean tech/renewable energy sector and creating jobs in NYC.
For more information, please visit www.nycacre.com.
About Rentricity
Rentricity is a renewable energy company that uses unique energy recovery configurations to transform the untapped energy in various man-made processes into electricity. Rentricity's energy recovery systems – called Flow-to-Wire sm systems – convert excess pressure in water mains and other similar pipes into clean electric power. A single Flow-to-Wire sm system produces between 30 and 300 kilowatts of electricity. Since this electricity can then be sold onto the grid, Rentricity offers its generating partners an additional source of revenue and a way to offset rising electricity rates while supporting local renewable energy goals.
For more information, please visit www.rentricity.com.
About Sustainable Energy Partners and Sollega
With offices in San Francisco and New York City, Sustainable Energy Partners (SEP) provides expertise for building owners to streamline the process of going green since 2005. SEP implements clean energy design and development services including energy efficiency, LEED Certification, renewable energy, and carbon offset management. SEP services and specializes in multifamily housing, shipping centers, office spaces, and manufacturing industries. The founders of SEP created Sollega after seeing a need to simplify the solar installation process. The Sollega InstaRack is a one piece plastic molded solar mounting system that reduces labor costs by 50% and is compatible with most solar modules on the market.
For more information, please visit www.separtners.com and www.sollega.com.
###
Contact
Rentricity Inc.
Frank Zammataro
732-319-4501
www.rentricity.com
President & Founder

Contact