IonSense to Present Rapid Screening Solutions for Food Safety at the AOAC Annual Meeting and Exposition
DART MS Analyzes Targeted and Non-Targeted Contaminants in Seconds.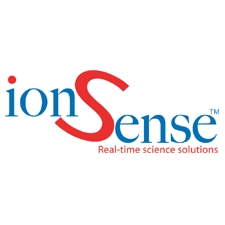 Saugus, MA, September 21, 2010 --(
PR.com
)-- IonSense, Inc. announced that it will present its Rapid Screening Platform for Food Safety at the upcoming 124th AOAC International Annual Meeting and Exposition to be held in Orlando, FL September 26-29. The Direct Analysis in Real Time (DART®) mass spectrometry Rapid Screening Platform can detect pesticide or chemical residues, authenticate ingredients, and detect adulterated products.
Taking advantage of the speed of DART analysis, coupled with the automation of the recently introduced 3+D Scanner, complex food samples can be analyzed in a few seconds and with little or no sample preparation. For deeper scrutiny, samples processed using the popular QuEChERS extraction method can be readily analyzed by DART.
One of the great challenges in food safety is rapid response to contamination or production problems. "With the 3+D scanner capable of handling industry standard microtiter-plate formatted samples, we can begin to address the needs of the food safety community," says Brian Musselman, President and CEO of IonSense. "Several of our collaborators have recently published impressive results showing the speed and breadth of coverage provided by DART for problems such as mycotoxins and pesticides."
At the conference, several presenters will demonstrate the value of DART for rapid analysis of food and related products.
-- Sara Edison, U.S. FDA - Forensic Chemistry Center "Rapid Screening for Pesticides Using Ambient Pressure Desorption Ionization (with) High Resolution Mass Spectrometry"
-- Jana Hajslova, Institute of Chemical Technology, Prague "Ambient Mass Spectrometry with Ultra High Resolution Mass Spectrometry as a Powerful Tool for Rapid Profiling of Food"
-- IonSense, Inc. "Rapid Screening of Edible Oils Using Triglyceride and Fatty Acid Distributions Generated by Desorption Ionization Direct Analysis in Real Time (DART) Mass Spectrometry for Quality Assessment"
-- Lukas Vaclavik, Institute of Chemical Technology Prague "Analysis of 3-Chloropropane-1,2-Diol (3-MCPD) Esters in Vegetable Oils Using Flow Injection Analysis-Tandem Mass Spectrometry (FIA-MS/MS) and Direct Analysis in Real Time-Mass Spectrometry (DART-MS)"
IonSense will also present the new 3+D MicroPlate-96 Screening Plate and DART 3+D Scanner at the Exhibition being held during the conference. The company will be exhibiting at Booth number 111.
About IonSense, Inc.
IonSense, Inc. (www.ionsense.com) manufactures and develops direct analysis in real time (DART®) technology licensed from JEOL USA, Inc. The company manufactures DART sources and accessories for JEOL and provides those sources for users of Thermo, Agilent, AB Sciex, Bruker and Waters mass spectrometers.
###
Contact
IonSense, Inc.
Brian Musselman
(781) 484-1043
www.ionsense.com

Contact