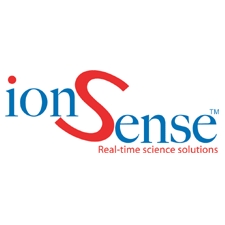 Saugus, MA, October 08, 2010 --(
PR.com
)-- IonSense, Inc. and M&M Consulting announce an agreement for the marketing and sales of M&M's ASAP™ technology for open-air mass spectrometry, consolidating sales of two major open-air ionization methods through one distribution network. IonSense will provide the technical support, sales, and marketing for the ASAP as well as its DART® product lines. Both technologies will be discussed at the upcoming Asilomar Conference on Mass Spectrometry, October 8-12 in Pacific Grove, CA.
The ASAP Technology will be marketed and sold through the IonSense distribution network which has been responsible for the IonSense DART and VAPUR® technologies throughout the world. "The market for DART has grown considerably with applications in a number of fields," according to Dr. Brian Musselman, IonSense CEO, "and in order to address the full range of customer requirements, we saw the potential for ASAP within our product line as a low-cost, entry-level system."
"We are very pleased with the chance to work with IonSense to further improve the ASAP technology as the market for open-air mass spectrometry expands," said Dr. Charles McEwen, a principle of M&M and inventor of the technology. "This agreement provides us with access to customers outside of the US while we continue developing innovative products."
The DART products serve applications in food safety, forensics, drug development, and chemical analysis, and can accommodate a wide range of sample formats from pills to herbal leaves. The DART also can be automated through its 3+D scanner and experimental blocks. The ASAP products allows customers to perform open-air mass spectrometry with limited modification to their LC/MS using a manual, single sample format. The probe integrates with atmospheric pressure chemical ionization (APCI) sources for many commercial mass spectrometer systems and can be readily implement in a matter of minutes.
About IonSense, Inc.
IonSense, Inc. (www.ionsense.com) provides open-air mass spectrometry solutions to the fields of food safety, forensics, drug development, and chemical analysis. They manufacture and develop direct analysis in real time (DART®) technology licensed from JEOL USA, Inc. and atmospheric solids analysis probe (ASAP™) licensed from M&M Consulting. The company manufactures sources and accessories for JEOL, Thermo, Agilent, AB SCIEX, Bruker, and Waters mass spectrometers. IonSense is represented in Europe by KR Analytical Ltd, in China by ASPEC Technologies, in Japan by JEOL Ltd and AMR Inc., and in Korea by Omics Biotech.
###