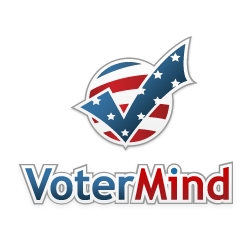 Dallas, TX, October 28, 2010 --(
PR.com
)--
VoterMind.com
, a non-partisan educational tool that matches voters with candidates has launched its prototype website.
Motivated by the nation's consistently low voter turnout, along with the perception that many undecided voters crave trustworthy political information, VoterMind seeks to provide the public with an educational source as well as a forum for discussions with candidates and other voters. Users can post responses to candidate opinions, send direct messages to candidates and even donate to candidates through VoterMind.
"We want the public to visit the Website and get to know its features," said Laughlin. "And we want feedback. We know there will be some growing pains, and that's ok, because it means the conversation has begun."
VoterMind.com is in the beta stage of development and focuses primarily on national and state races, with local races to come in the future. It is fully operational but still being refined based on the feedback of its users. Laughlin and his team intend to "crowdsource" the finishing stages of development, relying on input from the masses to generate ideas for better features and navigation within the website.
One of the site's featured tools, My VoterMind, has already been developed. In Step One, the tool allows the participant to rank a variety of political topics in categories such as Fiscal Policy, Foreign Relations, Social Wellbeing and Moral Issues based on his or her personal priorities. For example, within the Social Wellbeing issue pod, the user may rank Health Care, Education, Illegal Immigration and Judicial Activism in order of greatest to least importance. In Step Two, a survey allows the user to denote their personal opinion on specific issues. The user can read detailed definitions of the issues, as well as the "right" and "left" viewpoints before marking his or her response on the survey. VoterMind then matches the user to the candidates that best reflect similar political views.
"For many people, this will be the first time they've been able to clearly identify their stance on a variety of issues," said Laughlin. "They will discover where they truly fall on the political spectrum between the 'left' and the 'right' and will be able to identify the specific candidates that best reflect their views. Some will find that they aren't as 'red' or 'blue' as they thought and, for the first time, cast a vote for a candidate instead of a party."
Contact:
Ryan Laughlin, Founder/CEO
ryan@votermind.com
405-326-0468
###