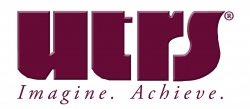 Cherry Hill, NJ, January 11, 2011 --(
PR.com
)-- Universal Technical Resource Services, Inc. (UTRS) is proud to announce its newest division, Clean Water Technology. The Division was founded to bring drinking water solutions to homes and businesses throughout the United States. UTRS has been providing a wide range of cutting-edge scientific, engineering, management, and information technology services to the public and private sectors for over 25 years. The Clean Water Technology Division now brings that expertise to the water industry, which is in need of a solutions provider. UTRS has spent countless hours testing bottleless water dispensing systems to ensure that its clients receive the best purification and filtration systems on the market.
"Our mission is to be honest brokers in the water industry by providing our clients with the best technologies, products, and services available. We will analyze your water problem and determine the most efficient and cost-effective solution using our wide range of products," said Albert Zalcmann, President of UTRS.
The Clean Water Technology product line offers something for everyone. With sleek, elegant, modern designs, there is a system available to complement any home or office décor. Bottleless filtration systems are cost-effective and space-saving, require no heavy lifting, and protect the environment from the improper disposal of 5-gallon bottles, which clog landfills. The Division offers systems ranging from large, high-volume water and ice dispensers and under-the-counter systems, to countertop models and smaller, low-volume, water and ice dispensers. Each system provides the highest quality and safest drinking water available through patented multi-stage filtration, including reverse osmosis. Clean Water Technology's goal is to find the right solution, at the right cost, for every family and business.
UTRS' s Clean Water Technology Division will be exhibiting at the Philadelphia Home Show at the Philadelphia Convention Center from January 15-23, 2010. Stop by booth 616 for a chance to win an Interpure filtration system.
To purchase tickets and view show times, visit www.phillyhomeshow.com.
UTRS Clean Water Technology has offices in Cherry Hill, N.J., and Boca Raton, Fla., to better serve its clients.
For more information, visit www.utrscleanwater.com.
UTRS, a Small Disadvantaged Business headquartered in Cherry Hill, N.J., provides a wide range of leading-edge scientific, engineering, management, and information technology services to the public and private sectors, primarily the United States Department of Defense. UTRS's mission is to consistently deliver creative, high-quality, technology-based services and solutions to our customers on time and within budget. Please visit www.utrs.com for a comprehensive list of UTRS's capabilities.
###