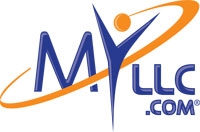 Los Angeles, CA, January 28, 2011 --(
PR.com
)--
MyLLC.com
makes its exhibition debut at the South By Southwest (SXSW) Festival held in Austin Texas, March 11-20, 2011. The week-long music, film and interactive festival is one of the nation's premier festivals paying homage to and supporting artists, musicians, interactive media and filmmakers from around the globe.
"In it's 25th year, SXSW brings many exciting changes, from the united SXSW Trade Show: The Exhibition for the Creative Industries, to new exhibitions such as Style X and SXSW edu, and expanded programming across each conference. The festival is experiencing healthy growth and 2011 promises to be one of our most ambitious years to date," says Morgan Catalina, trade show spokesperson.
On hand at MyLLC.com's booth will be bestselling author of Limited Liability Companies For Dummies, and nationally recognized business filing and corporate structuring expert, Jennifer Reuting. She will be joined by fellow bestseller Matthew Lesko, author of Free Money for Entrepreneurs and How To Write and Get a Grant. In addition to being able to speak with these experts, visitors to MyLLC.com's booth will be invited to form LLCs and Corporations in all fifty states, right at the company's booth.
The decision to exhibit at this year's SXSW® festival just made sense, according to Vice President of MyLLC.com Greg Monterrosa. "MyLLC.com has a long history of helping artists, musicians and filmmakers to protect their endeavors through the proper structuring of their LLCs and Corporations. As an industry leader in business formations, we know all too well that artists and musicians can often find themselves short-changed if they don't properly protect their work. That's why this year, in addition to educating independent filmmakers on the need for proper structuring of their films at IndieCon, and appearing at the ShowBizExpo, we selected South By Southwest as a prime opportunity to educate today's artistic, entrepreneurial community."
Reuting echoes Monterrosa's sentiments: "MyLLC.com is a company comprised of music and film fanatics and tech gurus, which is why we're so thrilled to be an exhibitor at South By Southwest this year. Since we've chosen to specialize in this field, we're now in a unique position to help the companies that are shaping our future. Now that's something worth going to work for! We couldn't be more thrilled to be able to participate in this year's South By Southwest Festival. It is our objective to help the incredibly talented visionaries attending the festival to protect their work in the coming years."
MyLLC's booth will be located in the Austin Convention Center. The trade show is now open four days for all SXSW registrants. The company will be updating live from the festival via Twitter at Twitter.com/MyLLC.
###