Think Outside the Candy Box This Valentine's Day, Stay at the Terra Cotta Inn Clothing Optional Resort and Spa
We've all grown accustomed to giving the traditional box of candy or flowers on Valentine's Day. It's a sweet thought, but not too original. This year, think outside the candy box. Why not celebrate your love for each other by giving the gift of time away together. And staying at a fun clothing optional resort like The Terra Cotta Inn is a fun, romantic choice.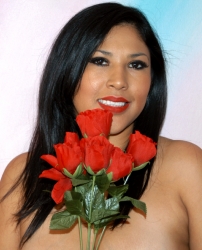 Palm Springs, CA, February 04, 2011 --(
PR.com
)-- There's a lot of pressure on people at special holidays like birthdays, anniversaries, or Valentine's Day. Especially, for those of us that are just not creative with our gift giving ideas. You want to give the perfect gift. You want to be the loving hero. But, you just don't know what to do, so you grab a box of candy and flowers and hope for the best.
Don't feel bad, most people have difficulty thinking outside the candy box too. This year, do something fun, creative, romantic, and different. Take a vacation at The Terra Cotta Inn Clothing Optional Resort and Spa located in Palm Springs, California, the sunniest city in the US. Their website is
http://sunnyfun.com
Give each other the gift of romantic time together. Imagine the vacation memories that you will cherish forever together. Getaway from the hustle and bustle of the work a day world and have some fun together. You deserve it.
Not a nudist? No problem. First timers love The Terra Cotta Inn nude sunbathing resort because as the Desert Sun newspaper in palm Springs reports, they are the most mainstream nudist resort in America and perfect for couples trying topless or nude sunbathing for the first time.
Women especially feel comfortable at Terra Cotta Inn as there is no pressure to immediately try nude sunbathing. Many women start with European style sunbathing first, also known as topless sunbathing. Then, as they acclimate to this new, fun experience, they discard the soggy bathing suit bottoms and relax like everyone else wearing just sunglasses, their birthday suit, and a smile.
Terra Cotta Inn is a historical boutique hotel originally built for celebrities. Albert Frey is the famous architect who designed it in the cool mid-century modern style. Lovingly restored, they have been hosting clothes free guests from around the world for the last 16 years. They're very popular averaging over an 80% repeat guest rate which is one of the highest in the travel industry and they also have one of the highest occupancy rates of all hotels in Palm springs. So you will always meet interesting people, no matter what days of the week you vacation there.
And Terra Cotta Inn comes highly recommended. AOL, Trip Advisor, Huffington, Post, USA Today, Chicago Tribune, Vancouver Sun and more have picked them as one of the 10 best clothing optional or nudist resorts in the world.
In December, 2010, Palm Springs Life Magazine in their annual Best of the Best issue, picked them as the best small resort in the whole Palm Springs area. They were picked not because they are exclusive or snobby. No, quite the opposite. They were picked because it is such a friendly atmosphere there and the guests have so much fun.
The Terra Cotta Inn is very affordable. MSNBC picked them as the best value nudist resort in the western US. If you're looking for affordable luxury, they're the place to stay.
So if you want a fun, romantic vacation, one you will remember and cherish forever this Valentine's Day (or any day of the year for that matter), give the Terra Cotta Inn a call at 800-786-6938.And get ready to say goodbye to your funny tan lines forever.
###
Contact
The Terra Cotta Inn Clothing Optional Resort and Spa
Tom Mulhall
1-800-786-6938
http://sunnyfun.com

Contact