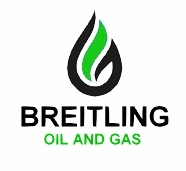 Irving, TX, March 08, 2011 --(
PR.com
)-- Breitling Oil and Gas Corporation, an independent exploration and production company based in Irving, Texas, will present at the Power Generation World Africa 2011 Conference held between March 28 and April 1 at the Sandton Convention Centre in Johannesburg, South Africa.
The cast study presentation entitled "Shale Gas/Oil: The potential for extracting Shale Gas - opportunity for Africa" will be delivered by Breitling's chief executive officer Chris Faulkner and will occur as the closing speech on Day 1.
Chris Faulkner, Breitling Oil and Gas CEO, said, "We are excited to receive an invitation to present at Power Generation World in South Africa," Faulkner added, "The impact of shale gas throughout the world is unmistakable and it provides unique exploration opportunities for oil and gas companies on every continent."
For more information on this and other activities of the Company, see the Breitling Oil and Gas website at http://www.breitlingoilandgas.com
Breitling has current oil and gas exploration projects all over the United States.
–About Breitling Oil and Gas Corporation–
Breitling Oil and Gas was founded in October 2004 to apply state-of-the-art petroleum and natural gas exploration and extraction technology to the development of onshore oil and natural gas projects. Our focus areas include Texas, Oklahoma and Louisiana. Breitling offers oil and gas investment opportunities through direct participation programs and oil and gas investment joint ventures which enable investors to participate in the potential cash flow and unique tax benefits associated with oil and gas investments. Especially important in a downturned economy, oil and gas investments allow savvy investors to diversify and reinforce their investment portfolios with a stable commodity that is in steady demand.
###