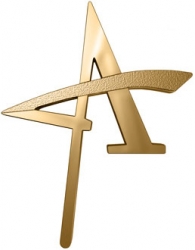 Fort Walton Beach, FL, March 10, 2011 --(
PR.com
)-- Bit-Wizards (http://www.BitWizards.com), a leading provider of software solutions and consulting in the United States has announced that they received an ADDY® Award at the 2010 District ADDY® Awards Ceremony presented by the Emerald Coast Ad Federation.
This year's Silver ADDY® was in recognition for the website design and development for Personnel Resources' corporate website (www.prdothan.com).
Bit-Wizards' lead web designer Michael Whalen designed and programmed the website over a 2 month period in late 2010. The website will be submitted to compete in the next round of competition - the American Advertising Federation's Regional ADDY Competition.
"Our design team, especially Michael Whalen, continually makes us proud with work like this," said Vince Mayfield, Bit-Wizards CEO. "It is this added dimension that truly separates us from our competitors."
The Personnel Resources website is a dynamic, data-driven site built using the powerful and feature-rich Kentico CMS. Kentico CMS is an affordable Web content management system providing a complete set of features for building websites, community sites, intranets and on-line stores on the Microsoft ASP.NET platform.
A key feature of the site is the programming to format the site's content to appear based on a specific web addresses. This allows for targeted marketing for specific needs without the need of separate websites. Other features include sections for news, events, blogs, and custom bio pages for the company's staff.
The ADDY® Awards Competition is the advertising industry's largest and most representative competition for creative excellence, with more than 60,000 entries for the national competition each year. It is a three-tiered competition conducted annually by the American Advertising Federation (AAF).
About Bit-Wizards
Bit-Wizards is an innovative technology company located in Fort Walton Beach, Florida that provides Professional Software Engineering, E-Commerce, Wireless, Web, and Information Technology Consulting. Bit-Wizards is a managed Microsoft® Gold Certified Partner and its professional staff is well versed in all the latest products and technologies from Microsoft.
###