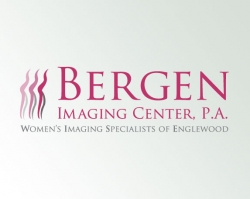 Englewood, NJ, April 01, 2011 --(
PR.com
)-- Founded in 1986, Bergen Imaging Center has always been dedicated to providing state-of-the-art
mammography services
and exceptional
customer care and treatment
. As the only women's imaging specialists in the Englewood area, the Bergen Imaging Center has sought to better improve their services by updating their logo to make it more attractive and identifiable to new patients seeking them out, as well as by redesigning their website to include new resources and useful information regarding breast cancer awareness. They hope with these new improvements, and their years of proven customer dedication, that they will be able to attract more patients to help increase early detection, and ultimately save more lives.
Breast cancer is the most common form of cancer among women in the United States and takes an estimated 40,000 lives a year. Bergen Imaging Center is first and foremost dedicated to helping raise awareness for breast cancer by providing services for early detection with onsite radiologists. Bergen Imaging Center was the first facility completely dedicated to mammography in New Jersey in 1986, and has since grown its patient following by providing exceptional services and dedicating themselves to patient care. With this newly designed website, patients now get to learn more about Bergen Imaging Center and the physicians that work there.
When a mammogram turns up abnormal, depending on a woman's age and the abnormality, additional tests such as an ultrasound exam or a biopsy may be needed. The Bergen Imaging Center has stood out and survived among others in the area because they offer all of the services needed from a yearly mammogram, to additional tests for abnormalities, such as mammography and digital mammograms, breast imaging, breast biopsy, general ultrasound and breast cancer diagnosis all within their one facility. In fact, they are the first radiology practice in Bergen County to offer Digital Mammography, a service that aids in the early detection and diagnosis of breast disease for women of all ages.
The revamped Bergen Imaging Center
website design
is meant to convince and entice more women to follow through with mammography upkeep. With easily navigated pages that lead patients effortlessly from the descriptions of services, to the resumes of the onsite radiologists, to resources and FAQs, the newly designed website is meant to be a crutch to show women that going to an imaging center does not have to be intimidating or hard. The new website showcases the center's experience, compassionate care, and dedication to preserving breast health.
Promoting a
new brand identity
, the Bergen Imaging Center hopes to become the imaging center of choice for local New Jersey residents. They are very excited about all of their recent changes.
The Bergen Imaging Center is happy to accept new patients and to help answer any questions regarding breast health or breast cancer that women may have. Questions may be directed to 201-568-4242.
###