Nobel Dialer for your Smartphone by Nobel Ltd.
In the first week of spring, NobelCom and EnjoyPrepaid have announced the launching of their smartphone application on their Facebook pages.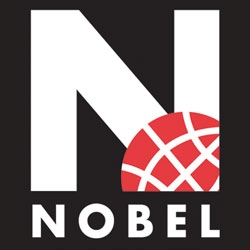 Hamilton, Bermuda, April 02, 2011 --(
PR.com
)-- The software, entitled
Nobel Dialer
, is an application that anyone can install and run on their Android, iPhone or BlackBerry and it offers an easier way for customers to access their existing international calling card accounts and to start making long distance calls.
The application is free to download and has been made available exclusively on the Facebook pages of the two service providers at first, but now it can also be found on the company's main websites: www.NobelCom.com and www.EnjoyPrepaid.com. The rates are the same as when using a calling card, but the application will surely prove to be very convenient for its users although it does require enabling PINless dialing, but after that, the entire process for calling is piece of cake.
Practically, once the application is set up one can start using the Nobel Dialer. It's exactly like calling from the phone, simply selecting the contact from the smartphone's contacts list and the Nobel Dialer will do the rest: connect to the access number, identify the customer in the system based on his/her PIN and connecting them to the person they're calling. The application comes with some useful features (such as call history, fast dial through the "Favorites" screen, a list of built-in access numbers, and more).
Although the application is in version 1.0, the general opinion seems to be that the Nobel Dialer is performing properly and providing a good calling experience to users; however improvements are soon expected to be made by the company, and it's also the general understanding that versions compatible with the other services Nobel Ltd. is offering are in the works.
###
Contact
Nobel
Johanna Florea, Vice President of Sales & Business Development
+1 800 398 0521
http://www.nobelcom.com/
http://www.nobelcom.com/
http://www.enjoyprepaid.com/

Contact