Getting Married in a Candy Shop: Ella's Sweet Shoppe to Host the Clary/Wooten Wedding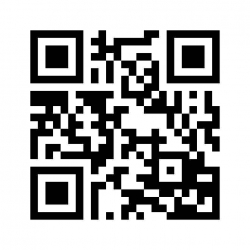 Madison, GA, June 01, 2011 --(
PR.com
)-- Ella's Sweet Shoppe, one of Georgia's premier candy stores that has received both local and national media attention is proud to host the wedding of Amanda Adair Clary to Michael Sean Wooten on June 5th, 2011 at 5:30pm at Ella's store location, 191 West Jefferson St. Madison GA.
And getting married in one of Georgia's best candy shops definitely helps the bride and groom drive home the theme of their big day so guests can anticipate what to expect: "Apart they're sour but together they're sweet."
"We were very excited when the management of Ella's Sweet Shoppe agreed to host our wedding in their store. Ella's means so much to the Madison, GA community and they have been a weekly ritual for me and my fiancé since we met each other. It's going to make the day that much more special to be married in such sweet surroundings," said bride-to-be Amanda Clary.
The wedding ceremony will take place underneath Ella's popular candy arches with more than 50 guests, the wedding party and priest in attendance. But before the bride walks the isle she will be arriving at Ella's Sweet Shoppe's front entrance by a beautiful horse drawn carriage.
"When Amanda and Michael asked me to let Ella's be the location of their wedding I was both honored and humbled. My imagination started to run wild and I pictured Cinderella stepping off her horse and carriage and being married in her favorite candy store. I felt that it would be an excellent opportunity for Ella's Sweet Shoppe to immerse itself into the wedding industry and at the same time take an important role in Amanda's and Michael's big day. We're happy to be part of their history together," commented Alison Tremonti.
Immediately following the wedding a dessert reception worthy of Mr. Wonka himself will commence in the Ella's Sweet Shoppe party room. Each guest will receive a serving of Ella's Sweet Shoppe 100% natural artisan Gelato and other sweet treats. Sometime after that a full dinner reception will begin across the street at one of Madison's finest restaurants.
Madison GA is known for its long history and historic homes on the antebellum trail. Being the town that Sherman refused to burn during his Civil War March to the Sea it features some of the oldest and most prestigious homes in the South. Tourists from across the world visit to enjoy "Madison's Tour of Homes" and fabulous selection of Antique stores and of course a pit stop at Ella's. Because Ella's Sweet Shoppe is located in the heart of Madison GA's historic district it adds even more romance to the Clary/Wooten Wedding.
Ella's Sweet Shoppe is about to celebrate its one year anniversary and their 20,000th customer during the July 4th holiday weekend. Ella's serves 100% Natural Artisan Gelato (Italian ice cream), gourmet chocolates and fudge, imported candy bars from more than 60 countries, over 100 different brands of old fashioned Soda Pop's and more than 4000 candies including retro nostalgic old time favorites that some haven't seen since their childhood. With national press appearances in both Professional Candy Buyer Magazine and Today's Restaurant News, Ella's has been able to establish a national brand in a very short amount of time. And because Ella's recently attended the National Confectionary Association's Sweet & Snacks Expo at the McCormick Center in Chicago to further expand and grow their distribution chain the stores product selection will become even larger. With plans of expansion and franchising underway Ella's future looks sweet indeed.
Contact: Lorenze Tremonti
Phone: 706-342-7544
contact@EllasSweetShoppe.com
www.EllasSweetShoppe.com
Ella's Sweet Shoppe, LLC
191 West Jefferson St.
Madison GA 30650
706-342-7544
###
Contact
Ella's Sweet Shoppe
Lorenze Tremonti
706-342-7544
www.EllasSweetShoppe.com

Contact