Deerfields Bakery Launches New Website
Deerfields Bakery, an award winning retail and wholesale bakery, today unveiled its new website. The new website marks a milestone for the company and optimally positions it for future growth.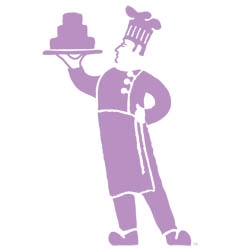 Buffalo Grove, IL, June 07, 2011 --(
PR.com
)--
Deerfields Bakery
has launched a website that is both stylish and functional for its guests' experience. The updated look showcases a comprehensive selection of product categories, menus and seasonal/ holiday items. The site unifies the look and feel of all of the products, packaging, and retail locations for one "sweet" guest experience. The next phase of the site will include e-commerce for Deerfields customers, as well as all bakery aficionados.
"Whether in one of our three locations or online, our mission is to create a delightful guest experience," said Tim Schmitt, President of Deerfields Bakery. "I've always considered our online presence to be our 4th and most important location. Viewable, essentially 'worldwide,' it is crucial that DeerfieldsBakery.com truly represent who we are as a brand and more importantly as a team of creative and hardworking artisans. Our goal is to have a fun, creative, and informative place for guests to find all things delicious and inspiring, whether planning a 50th anniversary party, your next holiday gathering or simply looking for a great place to meet an old friend for a coffee and croissant."
About Deerfields Bakery
Over a century ago the Schmitt family opened its first bakery in Weisloch, Germany. With past successful bakeries in Chicago the fifth generation of the Schmitt family now operates three Deerfields retail locations. Deerfields Bakery has become a leader in developing quality baked goods and is now one of the largest bakeries that is family owned and operated in the Chicagoland area. The award-winning bakery offers a complete line of high-quality baked goods delivered to select food stores, corporate and social institutions. Over its celebrated history Deerfields has developed strong alliances and actively seeks optimal business opportunities to enhance its growth.
###
Contact
Deerfields Bakery
Scott Brandel
847-344-3569
www.deerfieldsbakery.com

Contact