LoganBritton Supports Informatica 9.1 Offering & Launch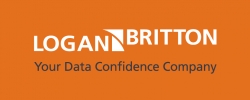 Lisle, IL, June 16, 2011 --(
PR.com
)-- Informatica Corporation (NASDAQ: INFA) the world's number one independent provider of data integration software, announced overwhelming industry support for Informatica 9.1, including a quote from LoganBritton the leading, fully accredited Informatica consulting partner since 1998.
Tom Quintal, Executive Vice President, at LoganBritton, Inc. said "With this release Informatica continues its leadership role in the delivery of authoritative and trustworthy data. In combination with LoganBritton's development methodology—the Data Confidence Foundation for holistic integration, LoganBritton and Informatica provide our joint customers with the ability to deliver reliable results and drive optimal value from critical data integration solutions."
"Informatica 9.1 was developed with the express purpose of turning Big Data challenges into big opportunities for Informatica customers and our partners. Working in conjunction with Informatica's vast global partner ecosystem, Informatica 9.1 uniquely delivers well-differentiated support for Big Data trends on a single platform to empower the data-centric enterprise," said Paul Hoffman, President, WW Field Operations at Informatica.
For over thirty years, LoganBritton has helped clients create authoritative and trustworthy data solutions that enable the IT organization and empower the business to:
● Increase revenue with improved customer & prospect insight
● Reduce costs through streamlined operations
● Optimize decision making, and improve customer experience
LoganBritton has deployed Informatica solutions for clients across the US and Canada, including at Station Casinos where Jeff Martin, Director of Business Intelligence said:
"Station Casinos is moving to a position of customer centricity with Informatica. The technology allows us to align service levels to customer value to drive deeper, long-term, and profitable relationships. It improves business agility and speed to better meet gaming customer needs and gain a competitive advantage. And it enables Station Casinos to make relevant cross-sell and up-sell offers to customer."
To learn more about LoganBritton's capabilities in Enterprise Information Management including Informatica and other leading technologies, please go to loganbritton.com or call (800) 362-4352.
###
Contact
LoganBritton, Inc.
Tom Quintal
978-988-7778 x223
www.loganbritton.com

Contact