PR.com Expands Press Release Distribution Within Financial Markets Through Benzinga
Press release distribution newswire, PR.com, announces exciting distribution addition to financial news provider, Benzinga, further expanding PR.com's reach into financial markets.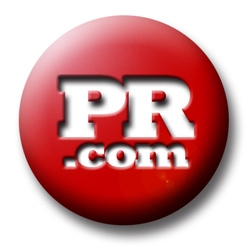 New York, NY, August 01, 2011 --(
PR.com
)-- PR.com, a leading online
press release distribution
newswire and provider of other promotional services, announces today that it has added financial news website, Benzinga, to its news release syndication network. PR.com provides fresh news content to Benzinga, a popular financial news and analysis service that focuses on global markets, and PR.com customers benefit from this increased press release distribution.
"PR.com works constantly to increase distribution as part of our continuous expansion strategy of our online press release syndication network," explains PR.com's president, Jason Manheim. "Benzinga.com is a powerful and trusted online financial news destination, and we are excited to bring this additional press release distribution to PR.com customers."
"We are pleased to provide an additional news source to ensure that our readers find a complete array of industry news," said Jason Raznick, CEO of
Benzinga
. "PR.com is a great addition to Benzinga's already high quality news offering. Their content now serves as an additional resource of the latest information about companies of interest to our readers."
PR.com provides editorially reviewed, newsworthy content to its distribution partners, thereby enabling PR.com customers to gain from an ever increasing press release distribution network that provides strong visibility online as well as through other avenues, across a broad spectrum of industries. Some of PR.com's existing press release distribution points include Yahoo News, Google News, Bing News, Topix.net, Moreover.com, Banks.com, Stock Nod, Financial News Radio, News Blaze, International Business Times, among other niche sites and social media platforms.
For more information on becoming a PR.com distribution partner or to distribute a press release, visit
PR.com
.
Follow PR.com's business news feed on twitter at
@PRcomBusiness
, and their other twitter industry news feeds
here
.
About Benzinga
Benzinga
is an innovative financial news and analysis service that focuses on global markets by reporting on real-time news, actionable trading ideas, and by sharing insightful commentary. Benzinga offers coverage of all aspects of the financial market including corporate, economic and political news content. With strong connections in and around the market, Benzinga strives to provide high quality and relevant news that defines today's financial world. The service features editorial content from industry experts and experienced analysts. Benzinga has offices in Delaware, Michigan, and Chicago, IL. For more information, go to
www.Benzinga.com
.
About PR.com
PR.com
is a unique website where companies can promote literally everything about their business in a one stop shop business marketplace. A cross between a public relations and advertising entity, PR.com is a directory of businesses, products and services, a
press release
distribution service, job search website, and online publication of articles, reviews and celebrity interviews. With a full company profile, each business listed on PR.com has a powerful means by which to generate quality leads as well as gain worldwide and local exposure for all of their products, services and other business information. For more information, go to
www.PR.com
.
Contact
PR.com
516-520-0000
http://www.pr.com

Contact