U.S. Concrete Awarded High Profile Infrastructure Project in Dallas, Texas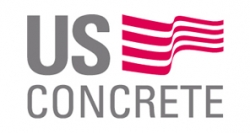 Houston, TX, August 05, 2011 --(
PR.com
)-- U.S. Concrete, Inc. (NASDAQ: USCR) today announced that its Redi-Mix, LLP operation in Dallas/Fort Worth has been selected by Trinity Infrastructure, LLC as the concrete supplier for a major section of the LBJ Express project in Dallas, Texas.
Redi-Mix will supply concrete for the western section of the project along Interstate 635 and Interstate 35, with an estimated 250,000 cubic yards of concrete and project revenue of approximately $20 million. U.S. Concrete's phase will begin immediately and is expected to be completed by December 2014. Securing this project further solidifies U.S. Concrete's position as a major material supplier to the heavy highway construction segment in north Texas.
The LBJ Express project is among the most innovative, comprehensive and complex roadways in development in the United States. The project will feature redevelopment and expansion of major traffic corridors that will help reduce travel delays, enhance safety, provide mobility choices and help reduce the carbon footprint often associated with idling traffic. The project will feature a multi-level highway system, including several miles of depressed lanes, allowing drivers the choice of bypassing congestion in general purpose lanes for new, high-speed managed lanes. In addition, the project will create thousands of new jobs in Texas and allow the state to leverage limited tax dollars to create more than $6 billion in roadway benefits.
About U.S. Concrete
U.S. Concrete services the construction industry in several major markets in the United States through its two business segments: ready-mixed concrete and concrete-related products; and precast concrete. The company has 102 fixed and 11 portable ready-mixed concrete plants, seven precast concrete plants and seven producing aggregates facilities. During 2010, these plant facilities produced approximately 3.8 million cubic yards of ready-mixed concrete from continuing operations and 3.1 million tons of aggregates. For more information on U.S. Concrete, visit
http://www.us-concrete.com
.
About Trinity Infrastructure LLC
Trinity Infrastructure LLC is a partnership between Ferrovial Agroman and W.W. Webber LLC, a leading Texas construction company with more than 40 years of civil engineering experience and expertise in the U.S. market. The Texas-based Webber constructs works from roads to urban airports, including initial construction, refurbishing and maintenance.
Cautionary Statement Regarding Forward-Looking Statements
This press release contains various forward-looking statements and information that are based on management's belief, as well as assumptions made by and information currently available to management. These forward-looking statements speak only as of the date of this press release. The Company disclaims any obligation to update these statements and cautions you not to rely unduly on them. Forward-looking information includes, but is not limited to, statements regarding: the Company's volume and revenue related to the LBJ Project; the timing of the LBJ Project; and U.S. Concrete's position as a major material supplier to the heavy highway construction segment in north Texas. Although U.S. Concrete believes that the expectations reflected in such forward-looking statements are reasonable, it can give no assurance that those expectations will prove to have been correct. Such statements are subject to certain risks, uncertainties and assumptions, including, among other matters: general and regional economic conditions; the level of activity in the construction industry; the ability of U.S. Concrete to complete acquisitions and to effectively integrate the operations of acquired companies; development of adequate management infrastructure; departure of key personnel; access to labor; union disruption; competitive factors; government regulations; exposure to environmental and other liabilities; the cyclical and seasonal nature of U.S. Concrete's business; adverse weather conditions; the availability and pricing of raw materials; the availability of refinancing alternatives; and general risks related to the industry and markets in which U.S. Concrete operates. Should one or more of these risks materialize, or should underlying assumptions prove incorrect, actual results or outcomes may vary materially from those expected. These risks, as well as others, are discussed in greater detail in U.S. Concrete's filings with the Securities and Exchange Commission, including U.S. Concrete's Annual Report on Form 10-K for the year ended December 31, 2010 and its Form 10-Q for the three months ended March 30, 2011.
###
Contact
US Concrete
Wally Johnson
713-499-6229
www.us-concrete.com

Contact