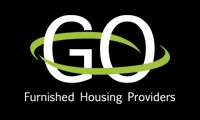 Tampa, FL, August 09, 2011 --(
PR.com
)-- Nika Corporate Housing has joined with GO Furnished Housing Providers, the newest global brand in the corporate apartments industry and will add their inventory of upscale corporate housing units to the GO Furnished Housing Providers brand.
"GO" is a joint venture network of leading corporate apartment providers that have joined together in an operational and marketing partnership that offers one-stop access to the best-in-class apartments in business hubs across the US, Canada and Europe.
GO, which can be accessed at GOFurnishedHousing.com, provides up to 35 percent savings over standard hotel rates. In a unique-to-the-industry twist, all GO members are owner-operated corporate housing companies, helping to ensure superior attention to detail and the highest-quality hospitality experience.
GO's central reservation system, comprehensive website and global sales team provides convenient and easy access to well over 5000 apartments in exclusive neighborhoods that capture the essence of such dynamic cities as New York, Washington, Tampa, Orlando, Miami, San Francisco, Houston, Atlanta and Phoenix. Savings over standard hotel rates can be substantial; but it really isn't fair to compare corporate housing to hotels. While the average hotel room is 350 square feet, the average corporate housing unit is over 900 square feet – almost three times the size. Corporate housing utilizes fully furnished apartments, condo's, town homes, and sometimes even houses to accommodate the various needs and wants of their guests. As such they have full kitchens, multiple bedrooms (if needed), in-suite laundry, and often may even include a garage. At the same time the corporate housing company can still perform various "hotel" type services such as maid or concierge services.
With GO Furnished Housing Providers, clients will be assured that they are comfortable, cared for and have everything they need for their temporary housing needs. GO has plans in the not-to-distant future to expand its presence to include exclusive accommodations in even more European, Asian and Latin American destinations.
"Corporate apartments form a growing but underserved segment in the hospitality industry," says Gary Brown, President of Furnished Quarters, the largest provider of temporary furnished apartments in New York City, with apartments also in suburban New York, New Jersey and Boston. "But it is imperative that you have the right companies in the right markets. When we were looking for a partner in Florida, one name kept coming up again and again. NIKA. Their reputation for unmatched service and quality is well known in the industry. So we reached out to Nika and offered them a position as an owner/shareholder. We are proud to have NIKA on board as a GO member and really look forward to the increased Florida presence and all of the other strengths that NIKA brings to the table."
Bob Wills, President of Murphy's Corporate Lodging in Houston, another GO member, asserts, "What has been lacking is the convenience of one-stop shopping and the kind of quality assurance that hotel brands can offer. By forming and growing our partnership, we can provide both; as well as a national reach at considerable savings over standard hotel rates."
The founding members of GO Furnished Housing Providers, all prominent entrepreneurs and operators in the field, found that their corporate clients preferred their product over other brands and over conventional hotels. However, they needed accommodations in cities nationwide. To better serve their clients, the GO Furnished Housing Providers partnership was formed to provide one-stop shopping and a wider reach. Clients also demanded a high and consistent standard of service that would meet both the practical and personal needs of relocating employees, participants in training programs or special assignments.
Scott Cagle, Co-Owner and Vice President at Nika Corporate Housing said, "The management team here at NIKA has been searching for quite a while to find a way to enhance and expand our market share from a predominantly military and government centric base, and capture part of the multi-billion relocation and corporate business market. We feel like our partnership with GO will allow us to grow our business within those markets that were previously not available to us – by exposing us to those opportunities and thereby enabling NIKA to book business within the global marketplace."
GO Furnished Housing Providers will help ensure a consistent standard of amenities and services as well as a sense of place. "Corporate apartments can vary widely and often lack individuality," notes Jack Jensky, Partner with Synergy Corporate Housing in San Ramon, California. "Our apartments meet the highest standards, but they are not standardized — décor is individualized and sophisticated. Most important, guests are part of a neighborhood and experience that area not as a visitor, but as a resident."
GO's customer care representatives provide in-depth information about shops, transportation, special events, sports facilities, restaurants and much more. Most important, customer service representatives are available around the clock.
Corporate housing is a growing segment of the lodging industry. In their own businesses, GO's principals strive to exceed the highest standards of hospitality with innovative new services, top-quality accommodations, a total commitment to providing excellence in customer service and an outstanding residential experience. GO Furnished Housing Providers raises the bar even higher. With a one-stop reservations system, standardization of service and a nationwide reach, GO is poised to serve customers coast to coast and in Canada, and lead the corporate housing segment of the hospitality industry.
GO is a national partnership of furnished housing providers with global partners in dynamic cities. Whether your clients are relocating or on a special assignment, GO provides best-in-class furnished housing in sought-after locations. Choose from an owner-managed partnership of providers that are dedicated to offering an outstanding product and experience. At GO, feel right at home—with stylish furnishings, comfortable surroundings and everything required for living well.
For more information, call 888-887-0178, email nika@nikacorporatehousing.com, or visit NikaCorporateHousing.com or GOFurnishedHousing.com.
###