As Americans Get Older, Caring for Aging Parents Gets Easier
CareWell VIP provides an array of senior care services to help aging parents and loved ones stay healthy, independent and safe.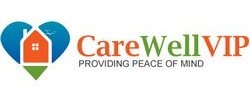 Boca Raton, FL, August 13, 2011 --(
PR.com
)-- The number of Americans over the age of 65 is expected to climb to 72.1 million by 2030, more than twice the number in 2000. Caring for America's aging population is of concern to everyone, but it is especially important to those caring for elder parents.
CareWell VIP helps by providing those people caring for elder parents with the peace of mind that their loved ones are being cared for - even when they can't be there.
Whatever the crisis, whatever the need, CareWell VIP provides the type of care management that serves as a surrogate support system for elder parents. With CareWell VIP's
elder care
services, seniors remain independent while still enjoying the support of a caring professional always nearby.
CareWell VIP's clients range from seniors in good health with active lifestyles to seniors who have serious medical conditions. For this reason, CareWell VIP takes a personalized approach to senior care. CareWell VIP's geriatric care managers conduct in-home needs assessments and evaluations to develop a plan that will meet the unique needs of each client.
Clients are assigned a geriatric care manager who develops a plan that is customized to their individual needs. CareWell VIP's geriatric care managers coordinate the efforts of the professionals who are taking care of your elder parents and loved ones - from physicians to home health workers, managing transitions, clinical care, personal senior care and financial and legal planning.
CareWell VIP is managed by a world-class team with lengthy
senior care
experience and an established track record in providing care to older adults.
CareWell VIP's Vision: To be the trusted brand that people turn to when a loved one is in need of care management by providing innovative, personalized and effective care to all of our members. CareWell VIP is there when you cannot be there.
With the number of Americans age 65 years and older expected to increase from 35 million to 72 million by 2030, CareWell VIP's elder care services may be more valuable than ever.
###
Contact
CareWellVIP
Bryan Falla
1-866-989-7281
http://www.carewellvip.com/

Contact