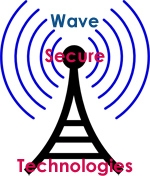 San Jose, CA, September 05, 2011 --(
PR.com
)-- Wave Secure Technologies releases a line of security camera products to help securely protect restaurant and retail shops. Having Remote eyes in your business will help catch unwanted loss from happening. Camera's that talk to the POS systems can see what really is happening in your shop or restaurant. Remote camera's are like having remote eyes in your restaurant.
Having these
remote eyes
will allow for secure communications in your restaurant or retail shop by allowing owners to see in real time their restaurant though the camera but also see on the web screen items that are being ordered while watching the cameras view. This will help shop owners find misguided employees and put an end to the business losses by employees.
This technology will allow for users to watch their employees while displaying live real time transactions from the POS at the same time.
###