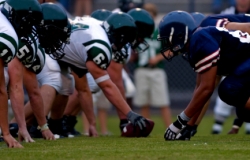 Houston, TX, September 10, 2011 --(
PR.com
)-- As football season arrives, many families may just be thinking about getting the things they will need for entertaining. Many don't realize that it often takes time to get the furniture they want delivered. It can take longer than they expect to get the new
metal bar stools
they may like best. To help out, Home and Bedroom, the Online Retailer, is offering a sale on bar stools and game room sets in time to have them delivered for game day.
The fights and the mudslinging just keep going. Many have wondered about the four months of football season while living in uncertainty about the future. What would Americans do without those Sunday afternoons kicked back on the couch with a beer in hand, hanging out with friends and family? Most have believed that the world would eventually right itself and we wouldn't have to question the future of the NFL.
However, the resolution has come and as reported by Philly.com, NFL commissioner Roger Goodell said "It's a long time coming, and football's back, and that's the great news for everybody." The Eagles released a statement from their owner Jeffrey Lurie saying. "I want to thank our fans for their patience. Now we can get back to football - and that's what we are all really looking forward to."
Now that football season is here hopeful fans will want to get themselves prepared. There is nothing sadder than an empty bar. They will want to fill it with peanuts, hot dogs, chips and dip. Families will want to be sure that their guests have a nice place to sit and enjoy the game. Seating is essential, so companies like
Pastel Furniture
and Hillsdale Furniture have their inventory ready, but as Home and Bedroom's spokesman said, "It takes time to order and receive new furniture. To take advantage of the selection and savings online, now is the time to buy the perfect bar stool."
Home and Bedroom's spokesman, Ben Weissman, suggests "Americans without football would be like a bar without a stool. The Game Day Sale is giving homeowners a chance to get furniture they need for the season's Sunday Games." Buyers can get an extra 5% off already discount prices, by entering the coupon code "gameday" at the bottom of every checkout page.
###