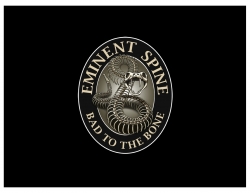 Georgetown, TX, September 15, 2011 --(
PR.com
)--
Eminent Spine
released a study today examining over 70 patients that have received their "
Diamondback®" Pedicle Screw System
and "
Boa Constrictor™" Cross-Link
. Within those patients observed, 435 total screws and 151 cross-links were used.
Diagnosis of patients in the study include: degenerative spondylolisthesis and degenerative disc disease with post-laminectomy syndrome, discogenic pain, HNP, stenosis and scoliosis. All devices were inserted using a posterior approach. All patients received the Diamondback® pedicle screw device, and bilateral fusion patients received Boa Constrictor™ cross-link.
The Diamondback® pedicle screw system can be used as an adjunct device to supplement posterior lumbar fusion. Screws consist of titanium, and are available in four different diameters (4.5,5.5,6.5,7.5mm). The screws are self tapping, and are available in single, double, and triple lead pitch. Reduction screws are also available. The Diamondback® tulip is tapered with a friction head, which makes the tulip not floppy. The Boa Constrictor™ is offered in three different sizes. It is designed for easy implantation and minimizes dura impingement.
Each patient included in this study completed a 2 and 6 week, 3, 6 and 12 month follow up based on date of surgery. Lateral and AP X-Rays were attained at this time. Out of those patients, no complications were found. Areas tested for the Pedicle Screw included: screw pop off, set screw stripping, screw fracture and screw disassembling. Areas examined for the cross-link included: set screw pop off, set screw stripped, set screw fracture, and cross-link disassembled.
Results prove that Eminent Spine's pedicle screw system and cross-link are devices that can be safely implanted and are safe and effective. Clinical studies are continuously being performed to further evaluate products.
For more in-depth results with X-rays, you may view them on the companies site under
Eminent Spine white papers
.
###