Eminent Spine Releases Results from a Study of Their King Cobra Anterior Cervical Plate
Eminent Spine released results, showing no complications, of their King Cobra Cervical Plate.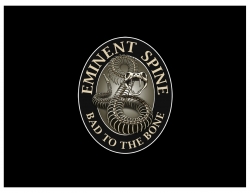 Georgetown, TX, September 15, 2011 --(
PR.com
)-- Texas-based medical device company,
Eminent Spine
, released results from a study they are currently conducting for their
King Cobra™ Anterior Cervical Plate
. Over 25 patients, using 31 plates, have been observed with no complications present.
The King Cobra™ can be used in conjunction with the ES®
Cervical Interbody Fusion Device (Copperhead®
). These devices are accepted treatments for cervical disc herniation and stenosis. The King Cobra™ was developed specifically for the cervical spine as a low profile plating option to address the problems of cage migration, reduce surgical time and minimize vascular injury.
Areas examined in this study included: screw back-out, screw breakage, twister malrotated, twister popped off, cage migration, plate broke, dysphagia and infection. Each patient completed a 2 and 6 week, 3 and 6 month follow up accordingly to surgery date, and no complications have occurred. The O.R. time using the King Cobra™ ranged from 45-210 minutes (110 minutes). Estimated blood loss was 12-400cc (78cc). No patient needed re-operation.
Results show that Eminent Spine Anterior Cervical Plate "King Cobra™" is a device that can be safely implanted, and is an effective product. The Twister locking mechanism has proved as a safe, easy and effective way to lock screw into the plate. Clinical studies are continuously performed to further evaluate the product.
For more in-depth details about study, and/or product information, please visit ES®.
###
Contact
Eminent Spine
Steve Courtney
512-868-5980
www.eminentspine.com

Contact