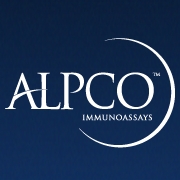 Salem, NH, October 10, 2011 --(
PR.com
)-- WILEX AG (ISIN DE0006614720 / WL6 / Frankfurt Stock Exchange) today announced that its wholly owned US subsidiary WILEX Inc., Cambridge, MA, USA, entered into a exclusive co-marketing and distribution agreement with American Laboratory Products Company Inc., (ALPCO Diagnostics) Salem, NH, USA, for the commercialization of the Serum HER-2/neu ELISA test in North America (USA and Canada). ALPCO Diagnostics is a leading developer and distributor of high quality immunoassays for use in both life science research as well as esoteric diagnostic testing applications. WILEX' test is the only FDA-cleared IVD ELISA that quantifies the serum HER-2/neu level for the management and monitoring of patient care for women with metastatic breast cancer. Under the terms of the agreement WILEX Inc. retains its own marketing and distribution rights for North America. Financial terms were not disclosed.
Prof Olaf G. Wilhelm, CEO of WILEX Inc. and WILEX AG, comments: "ALPCO has more than 20 years of service and experience in supporting customers in the scientific application of ALPCO's products. This has allowed the company to foster strong and lasting relationships with both the reference laboratories performing the tests, and key opinion leaders applying the information that results. We therefore believe that ALPCO is an ideal partner to successfully co-distribute the HER-2/neu ELISA test in North America."
Sean Conley, President of ALPCO, said: "We are pleased with the recent addition to ALPCO's product portfolio as we feel this HER-2/neu ELISA test is currently under-utilized and will offer our routine clinical lab customers and their respective physician clients an important diagnostic application for improving patient care."
About American Laboratory Products Company (ALPCO Diagnostics)
ALPCO was founded in 1990 as an importer and distributor of high quality research immunoassay kits. Since that time, their primary goals have been to offer a diverse line of assays that appeal to their broad customer base while also providing exceptional customer service and product support. ALPCO partnered with more than 40 manufacturers and grew its distribution network throughout North America.
www.alpco.com
About WILEX Inc.
WILEX Inc. is a wholly owned US subsidiary of WILEX AG and manufactures, markets and sells diagnostic tests in oncology under the brand name Oncogene Science®. With the aim of supporting treatment regimens for cancer patients worldwide WILEX Inc. currently offers seven biomarker tests for a variety of oncological targets or genes, including the HER-2/neu IVD ELISA. The product portfolio includes enzyme linked immunosorbent assays (ELISA) and immunohistochemical (IHC) assays. More information is available on
www.oncogene.com
and
www.wilex.com
.
About WILEX AG
WILEX AG is a biopharmaceutical company based in Munich, Germany. Focused on oncology, the company has a broad portfolio of near-to-market therapeutic and diagnostic products for the targeted treatment and specific detection of various types of cancer. The company's therapeutic product candidates are based on antibodies and small molecules. Through its US subsidiary WILEX Inc. in Cambridge, MA, WILEX markets a portfolio of research use only and in vitro diagnostic tests under the brand Oncogene Science. These diagnostic tests could be developed as companion diagnostics in clinical trials and for therapy monitoring. The wholly owned subsidiary Heidelberg Pharma AG gives WILEX access to an attractive and highly promising antibody drug conjugate technology platform and a pre-clinical service business. The business model of WILEX covers the entire value chain in the oncology market and comprises research, technology, development collaboration as well as sales and marketing. WILEX's customers and partners include leading international pharmaceutical companies. ISIN DE0006614720 / WKN 661472 / Symbol WL6
Contact
WILEX AG
Corporate Communications
Katja Arnold (CIRO)
Grillparzerstr. 10
81675 Munich, Germany
Tel.: +49 (0)89-41 31 38-126
Fax: +49 (0)89-41 31 38-99
E-Mail: investors@wilex.com
###