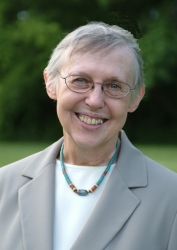 Omaha, NE, October 10, 2011 --(
PR.com
)-- Coffey first came to know Teresa after she received a letter from the orphan train rider asking how Marilyn could speak about them when she had never heard Teresa's story, thus sparking the book. The two were close companions until Teresa passed away in 2001. Marilyn has adopted May 4, 2012 through the National Orphan Train Complex as Teresa Martin Day – this was the day that Teresa first arrived in Hays, Kansas, via the orphan trains.
Aside from writing Mail-Order Kid, Marilyn's other work about the orphan trains includes her tour of Nebraska, from 1991 to 1995, performing as Louisa May Alcott and "Henrietta's Mother," the mother of an orphan train rider, countless days interviewing Teresa, and limitless hours researching the topic.
The orphan trains are a hidden part of U.S. history that occurred between 1854 and 1929, when at least 250,000 orphaned, abandoned, or homeless children were literally shipped to the Midwest to live with unknown and sometimes abusive families.
To see Marilyn Coffey's speaking tour schedule or for more information, visit Mail-OrderKid.com. Mail-Order Kid is available at major online retailers, bookstores, and through wholesaler Baker & Taylor. (ISBN: 978-0-9626317-2-6, $15.95).
Media: To book an interview with Marilyn or to request a review copy of Mail-Order Kid, please contact Erin Pankowski at 402-415-5101 or erin@conciergemarketing.com.
Concierge Marketing Inc. is an author services agency assisting independent authors with their publishing and publicity needs.
###