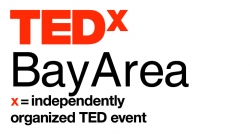 San Jose, CA, October 12, 2011 --(
PR.com
)-- December 8 San Jose Event to Focus on Women's Global Entrepreneurial Success
Successful women entrepreneurs from all corners of the globe will be sharing their experiences with more than 300 Silicon Valley women leaders at this year's TEDxBayArea Women event, to be held on December 8, 2011.
Hosted at Cisco's San Jose headquarters, the TEDxBayArea Women's conference brings together a community of Silicon Valley women leaders and movers for a full day of networking and dialogue surrounding the role of women entrepreneurs from all parts of the world. More than 20 speakers with diverse backgrounds and experiences will be presenting at the event, which will also be streamed live over the Web.
"We had an overwhelming response to our initial event last year," said Tatyana Kanzaveli, TEDxBayArea licensee. "We're excited to be working with Cisco to bring the 2011 event to an even broader audience. This year we're focusing on the achievements of women entrepreneurs from around the globe, with an emphasis on emerging markets."
"Cisco is honored to host an event that is focused on global women entrepreneurs," said Blair Christie, Chief Marketing Officer, Cisco. "Through the accomplishments of creative women around the world, we are thrilled to participate in a forum that showcases personal stories that will inspire and feature the best of what is possible."
Seats are limited at the invitation-only event. To request an invitation, please visit
http://bit.ly/TEDxBAW2011
Replays will be available after the event on the TEDx YouTube channel http://tinyurl.com/TEDxBayAreaYouTube
About TEDxBayArea
In the spirit of ideas worth spreading, TEDx Bay Area is part of a program of local, self-organized events that bring people together to share a TED-like experience. At a TEDx event, TEDTalks videos and live speakers combine to spark deep discussion and connection in a small group. The TED organization provides a license and guidelines for the TEDx program, but individual TEDx events are organized locally.
Follow TEDxBayArea:
· Twitter: @TEDxBayArea
· Facebook: www.facebook.com/TEDxBayArea.
· Event Page: www.Tedxbayarea.com
For more information about TED, visit www.TED.com.
###