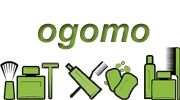 Glastonbury, CT, October 22, 2011 --(
PR.com
)-- Ogomo.com, retailer of travel sized toiletries and other travel related products has opened their website for business. The site provides travelers an easy, hassle-free way to shop for all their favorite brands in convenient sizes.
It has been several years since the Transportation Security Administration (TSA) put into place their 3-1-1 rules, limiting the amount of liquids and gels travelers can take in their carry-on luggage. The restriction forces travelers to place their liquids, packaged in 3.4 oz (100 ml) bottles, all inside one clear quart sized zip-top bag, or risk facing hefty checked baggage fees.
Ogomo.com takes the hassle out of this equation, by allowing passengers to have their travel sized toiletries and other travel essentials be shipped directly to their hotel or other travel destination. To ease the return trip, Ogomo.com will also provide a free TSA compliant quart sized bag with each eligible order.
While much of Ogomo.com's inventory is geared towards travelers, there is also a wide variety of items suitable for first-aid kits, diaper bags, military care packages, outdoorsmen, and other activities where small sizes can come in handy.
For additional information, contact Scott DeLuzio or visit
www.ogomo.com
.
About Ogomo.com:
Ogomo.com is an independently owned and operated business located in central Connecticut. They aim to offer customers an easy way to find all the individual sized items they need for travel, outdoor activities, or anything else life throws their way.
###