Make Money on Facebook with Symbyoz and Amazon Affiliates
Social Wish List, a Facebook application by Symbyoz, is adding a lucrative twist to its functionality. It's now possible to associate your Amazon affiliate ID with products you add to your wish list.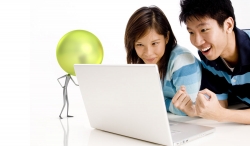 Mountain View, CA, October 27, 2011 --(
PR.com
)-- The holiday season is coming and we are all soon going to be busy organizing our year-end shopping, thinking about what to get for our best friends and wondering what they will get for ourselves.
Social Wish List
, a Facebook application by
Symbyoz
, that helps people to find gifts ideas and share their wish list with their friends, is adding a lucrative twist to its functionality.
By simply providing an Affiliate ID to the application, all the links and products that you share will make you money through the Amazon associate program if a friend buys from your list.
You can not buy from your own Amazon affiliate links, but as a savvy user who wants to earn an extra cash effortlessly, you can benefit from this by sharing with your friends and encouraging them to start making money together.
It's indeed very easy to share your wish lists and start making money by buying gifts from each other using the Amazon Affiliate program.
Social Wish List will also help to collect money donations for a product using PayPal.
Not only you can make money, but you can also save on an expensive gift by contributing or organizing a group gift.
###
Contact
Symbyoz
Joel Cheuoua
650-941-1506
www.symbyoz.com

Contact