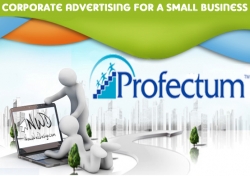 Morris County, NJ, January 11, 2012 --(
PR.com
)-- New Web Design partnered with The Profectum Foundation to create strong ties within the Autism community. The Profectum Foundation was created by parents who know firsthand the challenges that Autism brings. Their vision is to create a community of caring families, clients, multi-disciplinary professionals and leaders in the field, committed to promoting treatment approaches that address the unique needs of the individual at any stage of development from early adolescence to adulthood, integrating the best treatment for each person rather than a group dynamic. Their approach follows the DIR/Floorplan Model. This model in composes the (D)evelopment and mastery of basic skills for emotional and intellectual growth. These plans are then (I)ndividualized to each person's unique needs. By doing so they build (R)elationships with their caregivers, educators, therapists, peers to integrate into a successful life for each person.
New Web Design, took their vision and created an online community and forum that is e-commerce based. This connects parents, loved ones and even industry experts that can work together to share videos, stories and groundbreaking techniques to help advance in the treatment of Autism. They created this site in under forty eight hours for the Profectum Foundation's inaugural training conference at the Jacob Javitz Center in New York City. New Web Design built the site which launched in perfect time to coordinate with the seminar, and international clients. New Web Design took their industry setting standards and made the world of Autism more close knit with their combination of advertising and SEO or Search Engine Optimization to make this site the top site to connect with families around the world.
New Web Design focuses on clients first, making each clients' advertising and graphics needs individualized to help forward their business. They offer a free consultation during which they discuss how their plan for your company will differ from the rest. Ask any of their previous clients to show why they are the best!
New Web Design looks forward to keeping its partnership with Profectum Foundation and its advancement in Autism awareness.
###