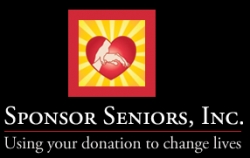 Philadelphia, PA, November 29, 2011 --(
PR.com
)-- Sponsor Seniors is hosting an event on Sunday, December 4 from 7:00 pm - 11:30 pm at Atrium Dance Studio 4721 North Crescent Blvd (Rt 130) Pennsauken, NJ. Hooked on Dancing brings together volunteers from Sponsor Seniors, Inc. a non-profit organization of Drexel Hill, PA, with local professional dance instructors like Sandy Fortuna to host an event to raise awareness of the many medical and social issues facing our seniors today.
Sponsor Seniors is a non-profit 501(c)3 organization that developed from an increasing need to assist seniors in need with heath care resources. Sponsor Seniors connects money received from grants, corporations and private donors to help specific senior citizens that are underprivileged and/or in need of assistance. According to US Census data, one in eight citizens in the US is defined as a senior citizen, and one in six seniors live below the poverty level (more than one million.)
To address the growing need for services, the Sponsor Seniors organization provides medical information, transportation information, links to get meals, and volunteers to help do errands among other things, for seniors living in poverty. It is also a community resource for people who are looking to find help for seniors they know who may be in need.
Bringing together her love of dance and her concern for the organization, Sandra Fortuna from NJ will be performing at the event on December 4.
Doors open at 7:00 p.m. Included in the price of admission is a lesson in your choice of dance – the Hustle or Salsa from 7:15-8PM. All proceeds from the event will go to support the Sponsor Seniors organization. Your admission cost is tax deductible.
For more information please contact Elizabeth Johnson at 866-424-2052.
###