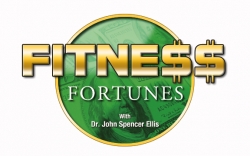 Rancho Santa Margarita, CA, December 07, 2011 --(
PR.com
)-- A good mentor can provide guidance, valuable information and inspiration while answering questions and helping with career development. To that end, the FitnessFortunes.com Personal Trainer Business Mentoring Program helps trainers grow their business and succeed in the industry. Currently, Fitness Fortunes is offering a series of free fitness business mentoring videos, which are focused on the business aspects of personal training, as well as a unique mentoring membership program.
Fitness Fortunes offers a series of free full-length videos as well as a 28-day, step-by-step business blueprint for just $1 for the first month.
"If you are frustrated with your current efforts, struggling to get or maintain personal training clients, and interested in making more money in less time, this program is a great, motivating option," said John Spencer Ellis, creator of Fitness Fortunes and founder of John Spencer Ellis Enterprises, a fitness and personal development solutions company. "A business mentor can help take you from where you are to where you want to be in your career in just a few months."
The Fitness Fortunes business mentoring program teaches personal trainers how to:
-Increase weekly clients up to 10 percent;
-Earn three times the income in one-third of the time;
-Make 27 percent more money online in the first month;
-Charge 225 percent more for existing training services;
-Create online videos that convert people to long-term customers;
-Maximize social media outreach for free;
-Build your personal training brand from the ground up;
And more.
"There is a kind of magic that happens when you're making what you're worth, working the hours you want, and seeing change in your business and in your clients. That's what this program is all about," added Ellis.
Participants in the mentoring program also receive the Kung-fu Fitness training program, the Outdoor Fitness Training program and episodes of Personal Trainer TV for free when they sign up at www.fitnessfortunes.com.
About John Spencer Ellis Enterprises
John Spencer Ellis Enterprises is a solutions provider for fitness and coaching professionals around the world, providing education, turn-key business programs, coaching and resources for new and advanced fitness and coaching professionals. For more information about John Spencer Ellis Enterprises or the Fitness Fortunes Business Mentoring Program, please visit
http://www.fitnessfortunes.com/
###