Just Birdie Shares its Italian Line of Cashmere and Silk Sweaters with the States
Since 1996, the French and their visitors kept the chic "all-seasons" sweater chain Just Birdie's four stores in St. Tropez, Megeve and Chamonix busy with business all year. New York's upper west siders have just welcomed the 1st golf-inspired cashmere and silk sweater store outside of France. Located on Broadway bet. 70th and 71st, Just Birdie's fitted line of Italian-manufactured sweaters in 30 bright colors for women and men makes for a great gift or wardrobe addition.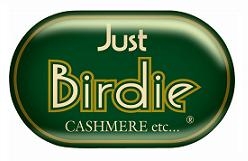 New York, NY, May 06, 2007 --(
PR.com
)-- Who said golf-inspired sweaters couldn't be chic for women and men don't look sporty in brightly colored cashmere and silk? According to Just Birdie, the recently opened "all-seasons" and all occasions sweater store in New York's upper west side (Broadway between 70th and 71st), who cares! Since 1996, French and fashion-loving visitors kept Just Birdie's four stores in St. Tropez, Megeve and Chamonix busy with business all year (even the summer), the popular retail chain decided to open in the states with its classy and sexy line of Italian-manufactured and fitted sweaters and wraps.
When strolling down Broadway between 70th and 71st, this shop is hard to miss with its spectrum of 30 bright and attractive colors of various sweater models dominating this block of respectable and 'expected' eateries and old school businesses. With sweaters starting at just $79 for women and $89 for men, many can score the sporty and sexy look of Just Birdie's line of sweaters and wraps while many can adore their hot and stylish look.
Make sure you hit a birdie this opening round of the New York store on 2047 Broadway during the hours on Monday thru Friday of 10am to 8:30pm. On Saturday & Sunday, Just Birdie welcomes you between 10am and 8pm. If you have any questions about the sweater and wrap line, call the friendly and fashionable store staff at 212-580-6090 or fax your request to 212-580-6099.
For more information about Just Birdie's sweater models and store history, please visit www.just-birdie.com
JUST BIRDIE USA
2047 Broadway
New York, NY 10023
Ph: 212 580 6090
Fx: 212 580 6099
www.just-birdie.com
###
Contact
Just Birdie
Albert Blint
212.580.6090
www.just-birdie.com

Contact