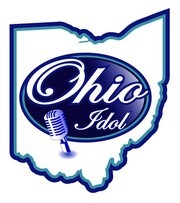 Mount Vernon, OH, January 04, 2012 --(
PR.com
)-- For those dreaming of becoming an "idol," Ohio has the contest for them. Ohio Idol, a statewide singing competition exclusively for residents of Ohio 12 and older. Contestants will compete to win $10,000 in cash and a recording contract. The official website, is www.ohio-idol.com. Live auditions begin on June 9th 2012.
"There is so much talent here in Ohio that we never get to see on TV," said Steve Wise, President of InTune Promotions and show creator. "We want to give the talented residents of Ohio a place to showcase their talent, get performance experience and professional guidance. Our industry judges, along with the cash prize and recording contract, are key to helping talented singers get on their way to a professional career."
The Ohio Idol competition will consist of three rounds of auditions. The first round will be held at the The Westerville Central High School on June 9. During the first round of auditions, everyone who registers will have the opportunity to sing in front a panel of professional judges from the music industry.
The top 100 will be invited to audition in the second round to be held at the Westerville Central High School on June 16th & 17th. The auditions will be held in front of a live audience, and contestants may perform to music or play an instrument.
The live finale will be held on the Main Street stage at the Ohio State Fair as part of the Fair's annual concert entertainment line-up. The top ten finalists will have an opportunity to perform live on stage in front of thousands, competing for the $10,000 grand prize and a recording contract. The top five finalists will then spend the next year touring and performing around the state.
Those who wish to compete must fulfill the following criteria:
-Must be 12 years of age or older by June 9, 2012.
-Must be a resident of Ohio. Proof of residency required.
-Must not be under contract with record company or management at time of
competition.
Registering for Ohio Idol is easy. Just visit
www.ohio-idol.com
and hit the Register to Audition button. Contestants may register online or by mail. Also on the site are official rules, contest specifics, judges' information and special early registration promotions.